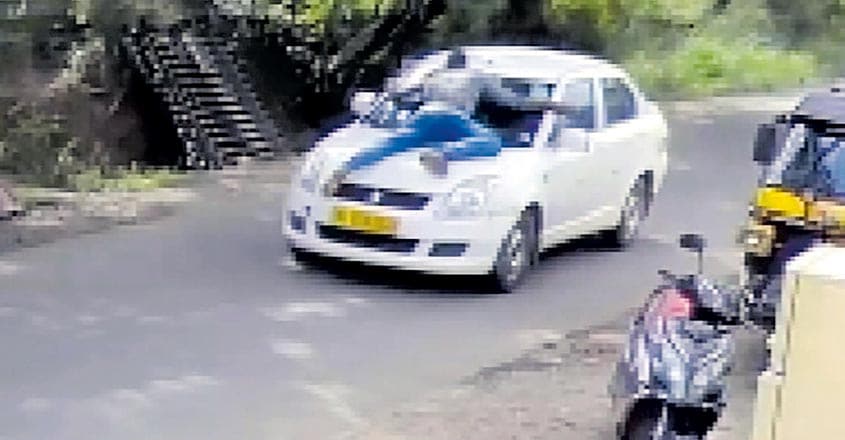 Kochi: A 34-year-old man, who was badly injured after he was hit by a car in broad daylight in the heart of this city in Kerala, had to cling on its bonnet to save himself as the driver sped away. The car stopped after running for nearly half a kilometre but as the driver tried to flee in the car it ran over the legs of the already injured man who had fallen on to the road by then.
The speeding car did not stop after the accident and travelled a distance of 400 metres with the victim on top of the bonnet. The police later tracked down the culprit after checking the CCTV images.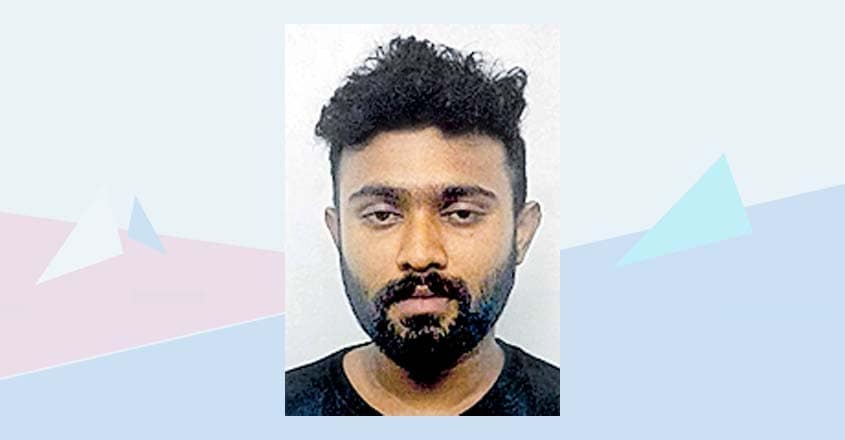 Nishanth, a native of Perandoor in Elamakkara, has suffered serious injuries to this his head and legs, and is undergoing treatment at the hospital. In the impact of the fall, Nishanth suffered injuries on his head and spine too.
The police later arrested the car driver, Nahas, 25, of Kacheripady in the city.

The accident and the subsequent hair-raising scene happened on the service road of the NH Bypass at Marottichodu, near Palarivattom, around 4 pm on August 19.

Nishanth had reached the spot along with a friend in an auto. He was heading towards Palarivattom when the speeding car rammed him. Nishanth fell on to the bonnet of the car in the impact, but the car continued to speed along the service road. After travelling for 400 m, the car suddenly stopped and Nishanth fell on to the road. Nahas did not even get out of the cab to check the victim and sped away in his vehicle. Even then the car drove over Nishanth's legs as it headed towards the Palarivattom side.

Onlookers took Nishanth, a driver, to a private hospital at Edappally. The doctors performed a surgery on him after they found three fractures on his right leg. His left leg has also injuries.

Elamakkara SI S Premkumar led the probe team that included ASI Jomon, CPOs P V Sigosh, O M Anil Kumar and Sabu.