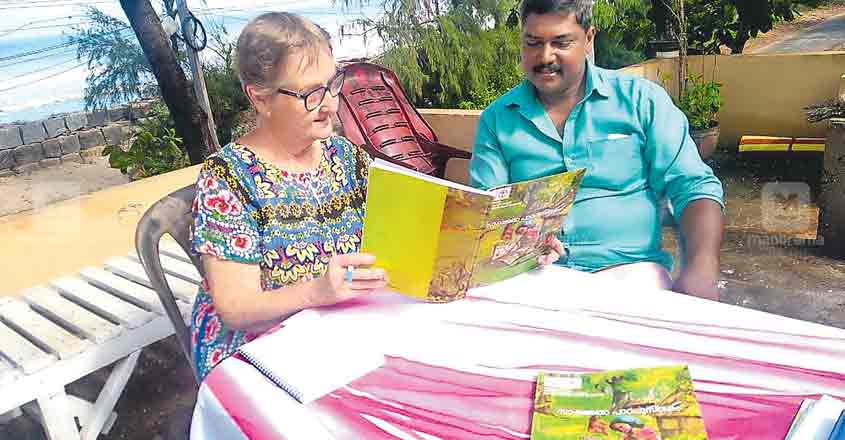 Vypin: Catherine Mary Helohan came to Kerala for Ayurveda treatment but now she's busy learning the rudimentary of Malayalam language.
The octogenarian Australian's visit to Cherai Beach near here in Ernakulam district and her chance meeting with K B Rajeev, who is working as an instructor under the Kerala State Literacy Mission Authority, paved the way for her to learn the local language.
When Catherine, 80, came to know that Rajeev would teach Malayalam, irrespective of age, she decided to take the plunge and enrolled under the Literacy Mission programme. Though Catherine had to return to Australia as her visa expired, she returned to continue her studies.
When it comes to studies, nothing can stop her. She gets up at 5 in the morning and starts reading and writing the letters of Malayalam alphabet. As the exams are fast nearing, Catherine is concentrating more on her studies.
She can write her name in Malayalam and also sing a few lines of some Malayalam songs. Catherine is honing her singing skills too as she is gearing up to participate in the art fest for literacy programme students. She regularly takes part in cultural programmes held on Cheria Beach, and communicates with the local residents in Malayalam.
Catherine also loves Kerala cuisine and local traditional attire. She will be leaving for Australia this month, but will be back shortly for the exams.