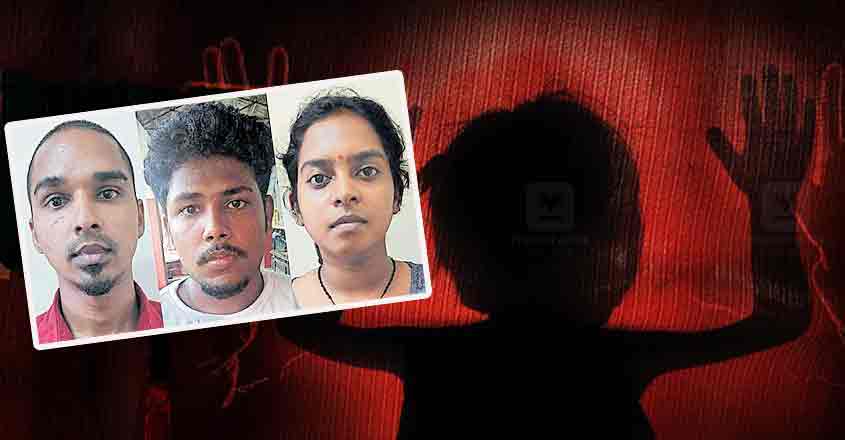 Kochi: Three persons including a couple have been arrested in connection with the rape of a 12-year-old girl.
Lithin (19), who is suspected to be the lover of the girl, and a couple who recorded the video of the rape -- Bibin (25) and Varsha (19) -- were arrested by the police.
The police said that Lithin was in a relationship with the girl and had sexually abused her at the couple's house in Vaduthala. The incident took place in June. The girl was raped twice in the same house. The couple took a video of the sexual assault. The video was used to threaten the girl. They told her the images would be posted in social media if she doesn't provide them with more video. The girl then told her parents about the incidents.
Lithin works in the chicken centre run by Bibin. Charged under Pocso, Bibin and Varsha were arrested from their Vaduthala house. The prime accused Lithin surrendered in the court. The court remanded the three to 14 days. 
Since the nude images were deleted, the mobile phone that was used for recording the video has been sent for forensic tests.