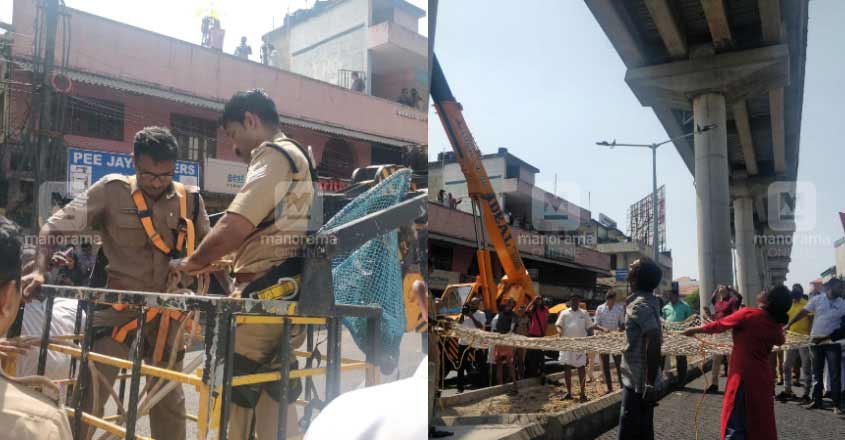 Kochi: Frenetic and even hilarious scenes were witnessed on a road below the Kochi Metro line on Sunday noon. A cat that was trapped on top of a pillar of the metro line was rescued after an arduous mission lasting a little over a couple of hours. Metro services were delayed by 15 minutes during the rescue mission.
However, the moment the feline touched the ground, it ran along the road much to the mirth and relief of rescuers and onlookers. But some animal lovers chased and managed to catch hold of it. They gave water to it, and proceeded to hospital.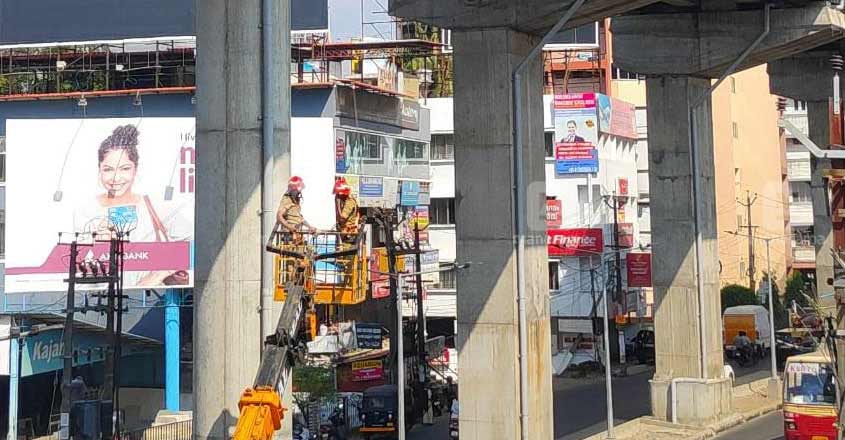 The cat was first spotted on the pillar six days ago. People alerted about its plight after they heard its cries. Though the fire force was informed the other day, it could not make any rescue attempt due to lack of equipment.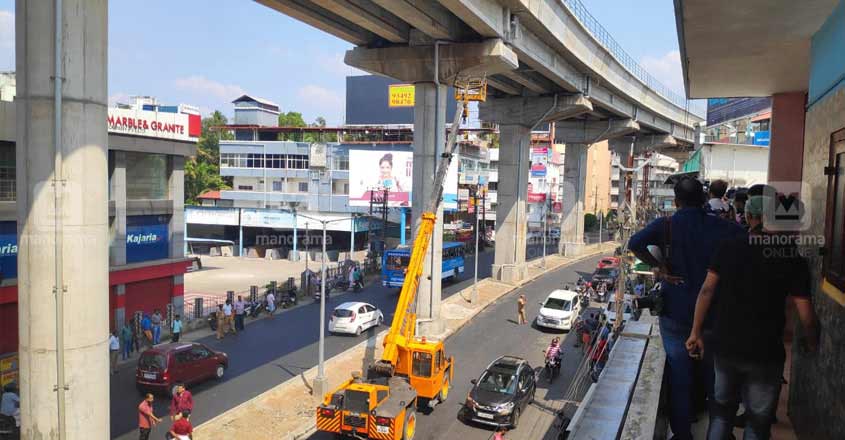 After the metro authorities arranged for a crane, rescue efforts were renewed on Sunday morning. By afternoon, the fire force personnel managed to bring the cat down.
Hundreds of people had turned up to witness the mission on the road. However, the metro services were not affected by the mission.