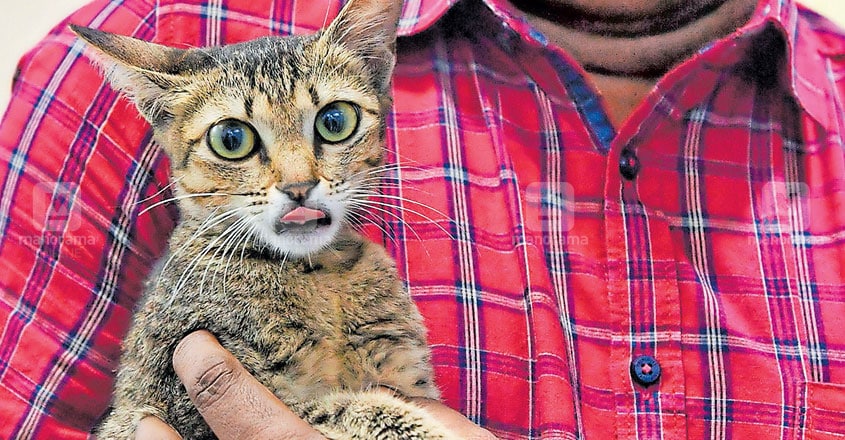 Kochi: The cat which was rescued from the top of the Kochi Metro pillar has won the hearts of animal lovers in the city and its fandom is increasing even on social media.
The she-cat, christened Metro Mickey, is currently lodged at the Pet Hospital at Panampilly Nagar. The volunteers of the Society for the Prevention of Cruelty to Animals named it so. 
The cat was spotted on the pillar early last week but was rescued by the fire force personnel on Sunday, likely six days after it was spotted. However, once rescued, it fled, but animal lovers caught up with it, some even getting a few scratches.
However, the cat has since turned docile. Probably, the cat let its guard down after being given milk and food on time. Dr Sooraj said that the famished cat fully recovered its health after 24 hours of care.
The animal lovers, who turned up the hospital to meet Mickey, were seen caressing the cat for long before returning it to the cage.
They are of the opinion that cat was unlikely to be stray. Chances are more that the cat grew up as a pet at some house since it was showing lot of affection towards humans. The tabby cat is believed to be six months old.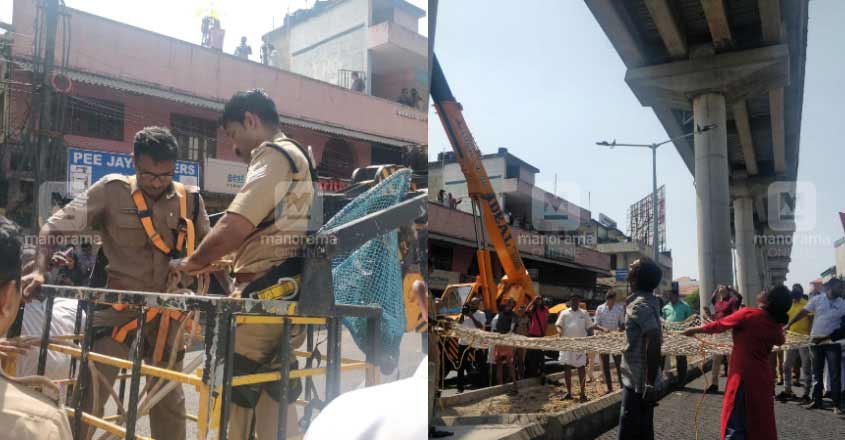 Adoption seekers
Several people have shown interest to adopt the cat. However, T K Sajeev, an office-bearer of the Society for the Prevention of Cruelty to Animals (SPCA) in Ernakulam, said that they are waiting for people who can give individual attention to Mickey.
Meanwhile, a family, has contacted the Pet Hospital as its cat, which resembled Mickey, had gone missing a couple of days ago.
The family members would reach the hospital on Tuesday to confirm if it was their cat. Even if it is not their cat, if they are interested Mickey might be handed over to them.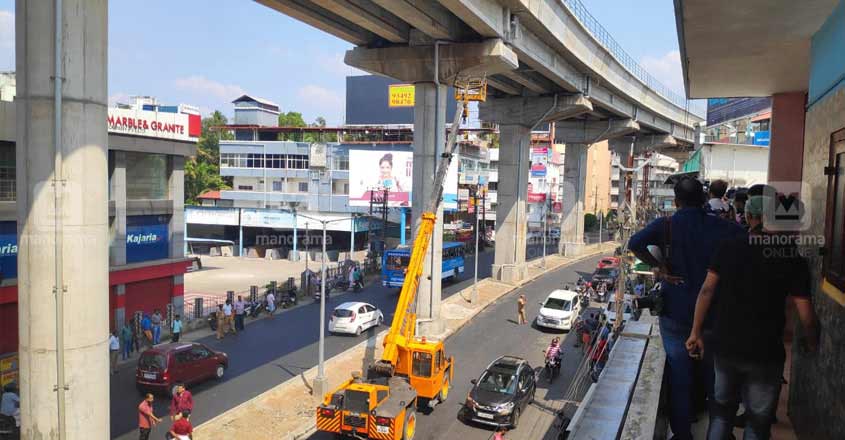 Star on social media
The rescue mission and the media coverage have turned the cat into a celebrity on social media.
The cat has been the star of the troll pages on social media platforms over the last two days. Memes showing TV channels running behind the cat and the feline's baffled look as it faced the cameras are being circulated widely.
The fire force personnel and Kochi Metro authorities also won laurels on social media.