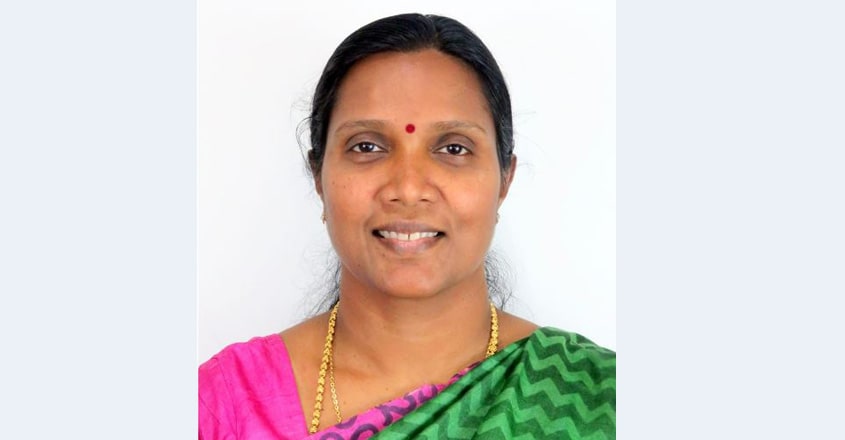 M Beena IAS, chairperson of Cochin Port Trust, has won the first-ever Ambassador of Knowledge ( AoK) Award in Asia instituted by the International Quizzing Association. Anurakshat Gupta, director, IQA Asia, will present the award on February 1 at the venue of Deva Jnan, the national level inter-school quiz fest conducted at Devagiri CMI Public School, Kozhikode.
Beena won the award for her efforts and activities to popularise the game of quizzing among the masses to improve their knowledge and develop their skills. Arogyatharakam, the biggest health quiz in India, was the brainchild of Beena. She has played an indomitable role in exploring the possibilities of quizzing in institutions like KSIDC and Cochin Port Trust, said Anurakshat Gupta.
The official inauguration of IQA Asia chapter also will be held at the same venue. The inaugural function will also see the induction of directors of different chapters. Snehaj Srinivas will lead the India & GCC chapter. The Bahrain chapter will be headed by Aneesh Nirmalan and Singapore chapter by Sabari Gireesh. Aftab Shoukath will head the Kerala &GCC chapter. The Kerala state chapter will be headed by K P Sunil, Linju NK and Rasheed M.
Kozhikode chapter will be headed by RJ Manu, Praveen Vijayan and Deepak Sudhakar. Shamin Manet has been selected as the head of Thrissur chapter. All these chapters will be inaugurated at the same venue.
Anurakshat Gupta stated that the Q Positive workshops and quiz leagues for teachers and students in India and GCC will commence this academic year.