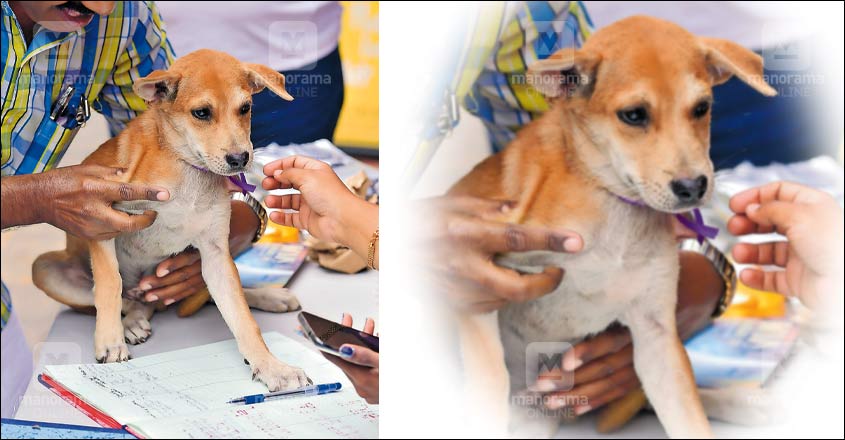 Kochi: Animal lovers are heading to another round of pet-donation drive organised by the Dhyan Foundation in the city. Around 40 rescued animals, mostly dogs, cats, cows and oxen, were adopted on the first day, February 1, of the four-day camp.
The animals are donated after vaccinations. Those on offer at the camp were once rescued by the volunteers of the NGO. Such animals mostly included pets who were wandering on the streets after being abandoned by their owners.
Various organisations of animal lovers have extended a helping hand to the Delhi-based Foundation for organising the camp.
Charity work of the Foundation includes rescuing birds and animals which are wounded in road accidents. After treating these animals, they are given to people who are ready to adopt them. Those animals which do not get tamed are released on the road itself after adoption.
People from various professions acted as volunteers at the camp. The organisers provided packets of animal feeds for all those who adopted animals at the camp.
Dhyan Foundation also runs shelters for animals abandoned due to old age. Its animal shelter in Kochi is at Koovapadam near Mattancherry. At present 150 animals are lodged here. Though there were 350 rescued ones earlier at the shelter, 200, including over 50 dogs, have been already been adopted by animal lovers. 
The cow shelter (goshala) of the Foundation is at Kakkanad. Forty cents have been acquired at Kanamali for building a goshala that can house 200 cattle.
In November 2019, Dhyan Foundation had joined hands with People for Animals and Oneness Trust to hold a similar drive.