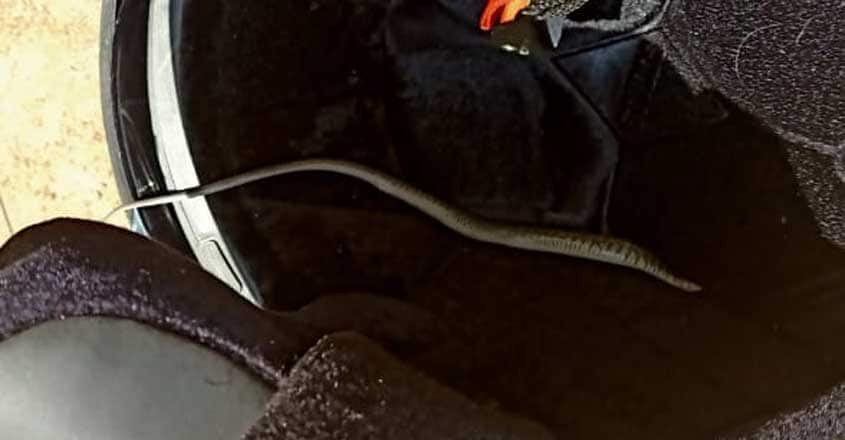 Kochi: A school teacher here should thank his stars as he narrowly escaped certain death as he zipped through the city roads with a highly venomous snake hiding in his helmet.
K A Ranjith, a Sanskrit teacher at the St Mary's High School at Kandanad in Udayamperoor in Ernakulam district, narrowly escaped from getting bitten by the snake even though it was coiled inside the helmet liner (sponge pad).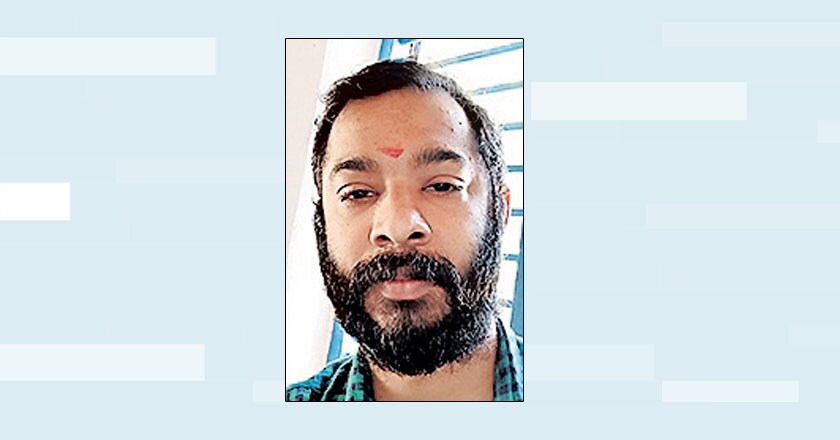 Common krait, known as shankhuvarayan in local parlance, remained hidden during the entire duration of the journey. Wearing it, Ranjith first went to his school at Kandanad from his house, before heading for a Sanskrit class at the RLV School in Thrippunithura. It was only then he spotted the tail of the snake in the helmet. Though frightened, he took out the snake from the helmet liner.
Ranjith said that the snake was in a quashed state inside the helmet as he extricated it. Immediately both the helmet and the snake were set ablaze.
It is suspected that the snake would have slipped into the helmet from the bushes near the porch of Ranjith's house at Mamala. The helmet was left on the bike as he parked at the porch the previous day.
Known also as vellikettan, kattuviriyan and ettadiveeran in Malayalam, common krait is found in the Indian subcontinent. If bitten by it, the poison directly affects the brain, leading to severe neuromuscular paralysis and death.