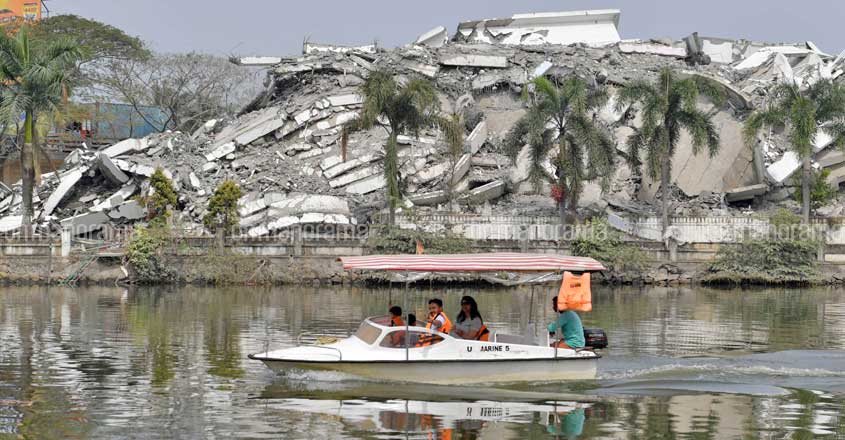 Kochi: Nearly a month after the four apartment complexes at Maradu in Kerala's Ernakulam district were razed, the concrete debris would be used for construction purposes after recycling.
Prompt Enterprises, which had bought the debris, have begun to make bricks out these on a trial basis. First, they are making some bricks out of the building rubble to check for the quality. Some amount of the debris is grounded to make blue metal with thickness of 0.75 inch and 0.25 inch, and M-Sand or manufactured sand.
Prompt Enterprises proprietor V A Ansar said that 0.25-inch metal is used for making bricks that would go into construction. About 450-ft metal is likely to be made from one of load of concrete.
The recycling of the concrete debris would begin as soon as the Rubble Master mobile crusher is procured. Forty-five days have been allotted for segregating iron from concrete rubble. After that, the rubble would be removed in 25 days.
The four high-rise apartments were demolished on January 11 and 12 as per a Supreme Court's order over violating the Coastal Regulation Zone norms.