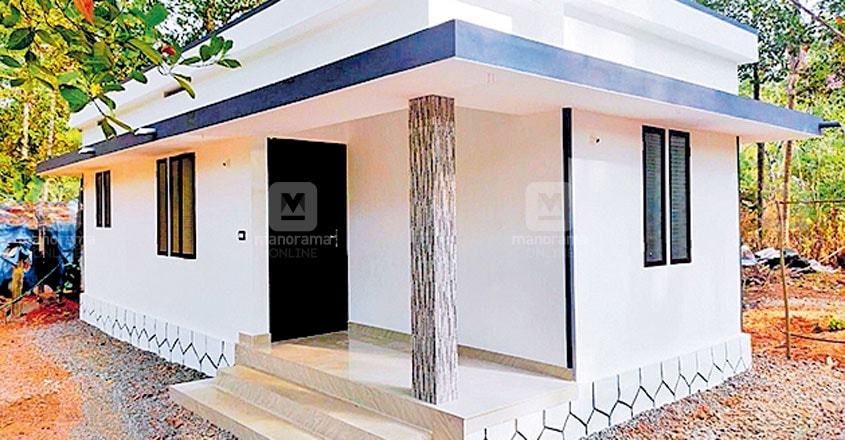 Puthenvelikkara: 'Kochu Veedu' (small house) is a WhatsApp group engaged in big tasks. Its latest initiative is building a pucca house for a destitute family in the locality.
Based at Puthenvelikkara village, the group was formed following the devastating floods that ravaged the area in 2018. After the group was created, two houses have been already constructed and handed over to needy families.
The beneficiary of the third house is Arappattu Sahadevan of Thuruthoor, a 60-year-old man whose family comprises his 35-year-old daughter and an 80-year-old sister who is ailing. The family used to live in a sheet-covered house, which has been replaced with a 435-square feet concrete structure at a cost of Rs 5 lakh. Kochu Veedu completed the work in six months. The interiors of the new house include a bedroom, hall, sit-out, kitchen and work area.
There were some issues related to the land on which Sahadevan's old house stood but they were sorted out by members of the WhatsApp group before the work on the new house began. The technical assistance for the construction was provided by Davis Elanthikkara. 
The WhatsApp group has carried out humanitarian activities amounting to Rs 25 lakh over the last one-and-a-half years, said its convenor Ranjith Mathew. 
V D Satheesan MLA will hand over the key of the new house to Sahadevan. President of Puthenvelikkara panchayat P V Laju would preside over the function and actor Tini Tom will grace the occasion.