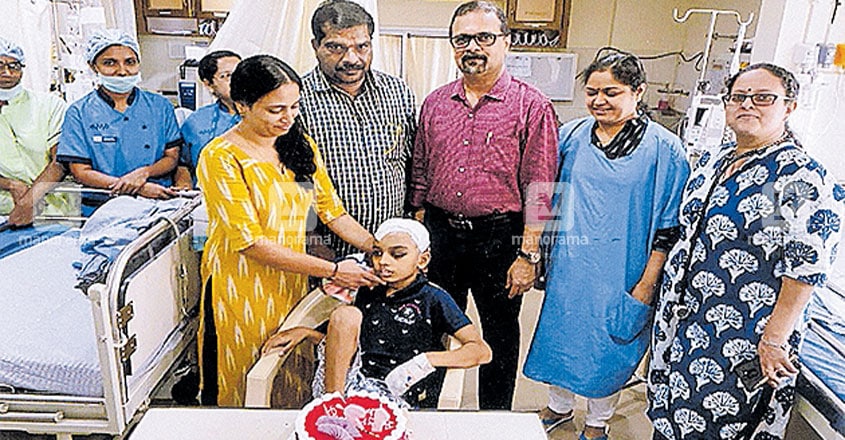 Kochi: Life acquires a special meaning for those who had seen death up close. Birthdays are even more special especially after getting a new lease of life. A teen who is admitted to a city hospital after a horrific accident last year would concur. The other day he marked his 12th birthday at the intensive care unit of the Ernakulam Medical Centre.
It was an unusual setting and gathering for a birthday party, but Akash and his parents Prakash and Sahitha were elated. The healthcare personnel too joined for the occasion.
Akash suffered serious injuries after the door of a bus hit his head due to the negligence of the driver last year. Akash was heading to attend his grandfather's last rites when the accident happened on December 23. The left side of his head was severely damaged. After undergoing emergency surgery at the hospital, he was put on ventilator for a week. A skull-fixing surgery was conducted at the hospital on March 3.
The hospital authorities said his health condition has stabilised.
Nurses, who attended to Akash, neurosurgeon T K Jayarajan, paediatricians Dr M Suma and Dr R Sreevidya joined in the celebration.
Akash can take food normally and walk on his own now, Dr Jayarajan said.
However, even after leaving the hospital, he would have to continue treatment to regain vision in his left eye.