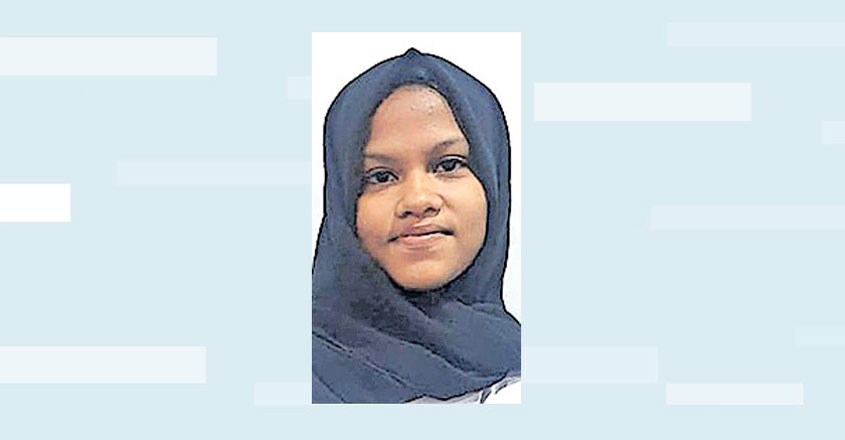 Kochi: Even when the fear of COVID-19 has gripped the entire nation, a Keralite teenager has come forward to donate stem cells for a critically-ill patient at a Chennai hospital in neighbouring Tamil Nadu.
Hiba Shamar, a native of Pullepady in Kerala's Ernakulam district, donated the stem cells recently.
A vehicle carrying the blood stem cells harvested from Hiba crossed over to Tamil Nadu the other day.
The 18-year-old has become one of the youngest people to donate stem cells in the state.
The daughter of N M Shamar and P M Seenath, Hiba is a first-year BCom student at the St Teresa's College in Ernakulam. She had registered as a stem cell donor during a camp held at her college five months ago.
The camp was organised by Smile Makers and DATRI Blood Stem Cell Donors Registry.
Procedures were initiated after her stem cells matched with that of the patient in Chennai. Hiba readily agreed for the donation after the gravity of the situation was conveyed to her.
After taking all the necessary precautions, Hiba donated the stem cells at the Amrita Hospital in Kochi. Hiba reached the hospital along with her mother Seenath and maternal uncle A M Naushad.
After the stem cells were harvested, a Blood Stem Cell Donor Registry worker went to the Cheranallur police station and took permission to travel to Chennai.
At the end of the 13-hour travel, the stem cells reached Chennai the other night.