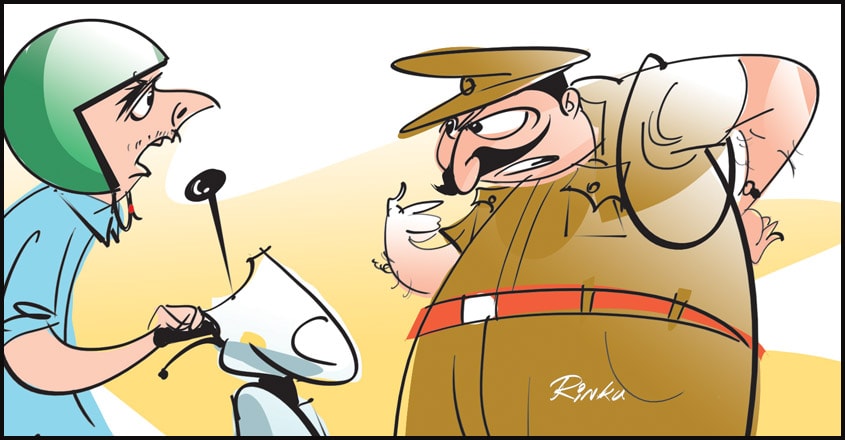 Muvattupuzha: Stepping out for non-essential travel is a violation of COVID-19 lockdown regulations. A woman in Muvattupuzha of Kerala's Ernakulam wasted no time in intimating the police about her own husband violating the regulations.
Instead of staying with his wife indoors, the youth went out every day to his parents' ancestral home on his bike. Irked by this behaviour, the woman called up the SI to complain and even gave the bike's register number.
The police realised that the complainant was the youth's wife, when they questioned her in detail. The cops tried to settle the issue amicably, but the woman refused to withdraw the complaint.
"The problem is not just about him visiting his parents. If during this daily travelling, he contracts the disease, I too will have to suffer," the woman told the cops.
The cops have asked the man to present himself at the police station.