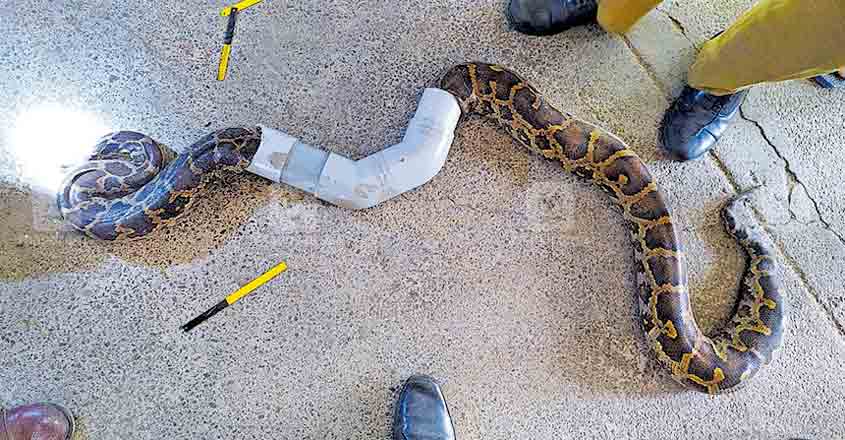 Kochi: The fire force personnel have rescued a python that got trapped inside a drainpipe of a flat complex at Kathrikadavu in Ernakulam.
The flat residents informed the Kodanad Forest Department after they noticed the snake stuck in the PVC pipe. Though the officials reached the flat, they could not take out the snake.
Only the head of the 10-foot-long snake was visible. It is suspected that the snake was trapped in the pipe for more than two days.
The services of fire force personnel were also sought. The team led by Gandhi Nagar assistant officer V V Babu removed the pipe along with the snake and took it to the station. The fire force personnel then rescued the python after cutting open the pipe.
The non-venomous snake was handed over to the Kodanad forest department authorities.