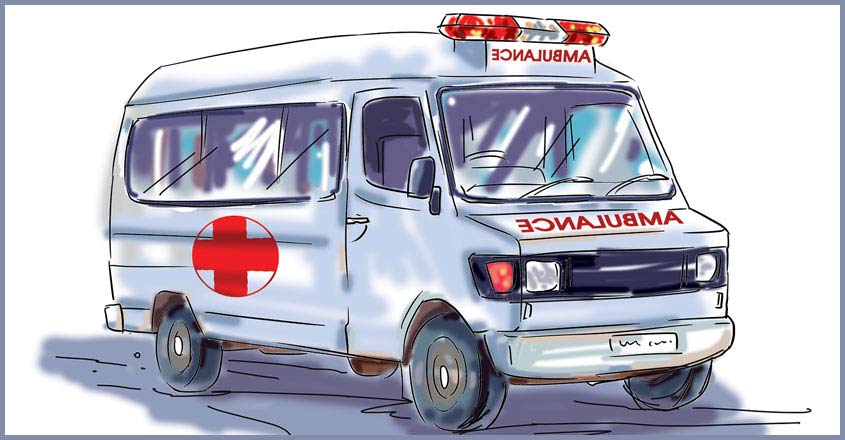 Aroor: A 32-year-old woman, who had suffered severe burn injuries, died after the ambulance, ferrying her to the hospital, rammed a lorry near Aroor on Tuesday night.
The victim was Ahalya Devi (Rakhi), daughter of Natarajan of Vechoor in Kottayam.
Ambulance driver, Ahalya's father, relatives Dileep and Kiran were also injured. The accident happened at the Aroor temple junction along the national highway around 11.30pm on Tuesday.
Ahalya sustained burn injuries at her mother's house at Thanneermukkom on Tuesday, and she was first taken to a private hospital in Cherthala and the General Hospital in Ernakulam. Both these hospitals did not have intensive care units for burn injuries. Ahalya, who was in a critical condition, was then referred to the Alappuzha Medical College Hospital.
However, the accident happened while the ambulance was on its way to the Alappuzha Hospital.
Her relatives alleged that the hospitals in Kochi and Cherthala did not provide treatment for burn injuries.
Ahalya worked as a nurse in Hyderabad. Her husband Joseph K Mathew (Binoy) is also a nurse in Hyderabad.
Ahalya's relatives said that there were differences of opinion with the husband's family and that she had been living separately for more than two years. The couple have a six-year-old daughter Liya.
The body was cremated at her house premises.