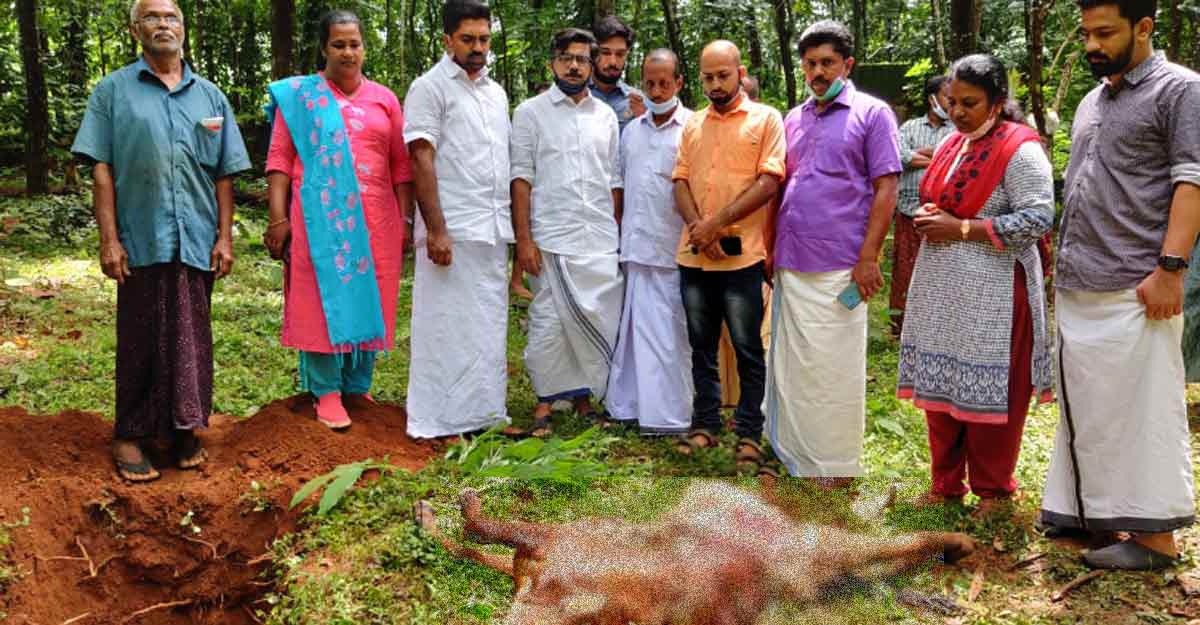 In a gory incident, a wild elephant killed a calf at Kottappady near Kothamangalam in Kerala's Ernakulam district.
The elephant, which strayed into the village on Saturday night, killed the calf owned by Alumkal John, a farmer at Vadakkumbhagam.
The elephant had beaten the calf to death with its trunk.
John said the mother cow broke the rope used to tether it and ran away seeing the elephant. Local residents said they have been facing wild elephant menace for long.
Elephants have been straying into the area to eat jackfruits recently.
They said they have not been paid the compensation promised by the government for loss of crops and livestock due to wildlife menace.
KPCC general secretary Mathew Kuzhalnadan, who visited the place, said the farmers living near forest areas across the state have been living in perpetual fear. "There are many to voice for elephants, but nobody for the poor farmers. Everyday they wake up to see their crops destroyed by elephants," he said.
He urged the authorities to find a solution to the wild elephant menace at the earliest.
The killing of an elephant which ate pineapple laden with firecrackers in Palakkad district had caused a huge uproar across the country recently.