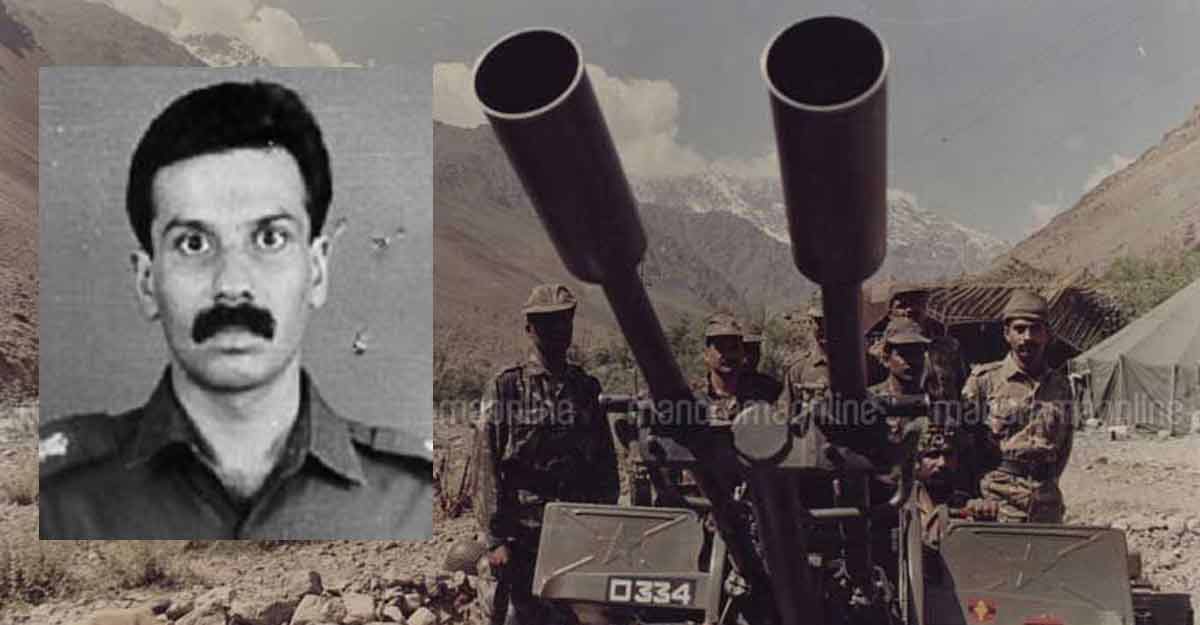 Thrippunithura: As the country commemorates the 21st Kargil Vijay Divas on Sunday, Kerala paid homage to Lieutenant Colonel R Vishwanathan who was martyred in the 1999 war.
A native of Thrippunithura in Kerala's Ernakulam district, Vishwanathan was the second-in-command of '18 Grenadiers' battalion. He led his battalion in the operation to evict the Pak infiltrators from the Drass sector. He managed to reach an altitude of 15,000ft amid intense firing by the enemy but was shot.
Despite suffering grievous injuries, he exhorted his men to forge ahead. All the intruders were eliminated.
The Indian Army was able to recapture Point 4590 due to the valiant efforts of Vishwanathan. He was posthumously awarded the Veer Chakra.
The last letter
In his last letter to his wife Jalaja, Vishwananthan had written about the crisis along the border.
"Skirmishes are intensifying along the border. I am moving towards the border. Don't know what will happen. Only God can save our country. No matter what happens, take good care of the parents and children..." Vishwananthan had written. However, he was not able to post the letter.
That letter was brought home along with the mortal remains of Vishwanathan.
Vishwanathan was born on January 13, 1960, and completed his schooling from the Kendriya Vidyalaya at Gandhi Nagar in Kadavanthra. He passed out from the National Defence Academy in 1980 and was commissioned into the Army on June 13, 1981. He had also worked with the UN peacekeeping missions in Rwanda and Angola in Africa.
He is the son of late V Ramakrishna Iyer and Kamala. Anjali and Akshay are his children.
National ex-service men coordination committee and municipality held a commemorative meet at Layam Koothambalam on Sunday morning. M Swaraj MLA, municipal chairperson Chandrika Devi, and national ex-servicemen coordination committee members paid homage to Vishwananthan.