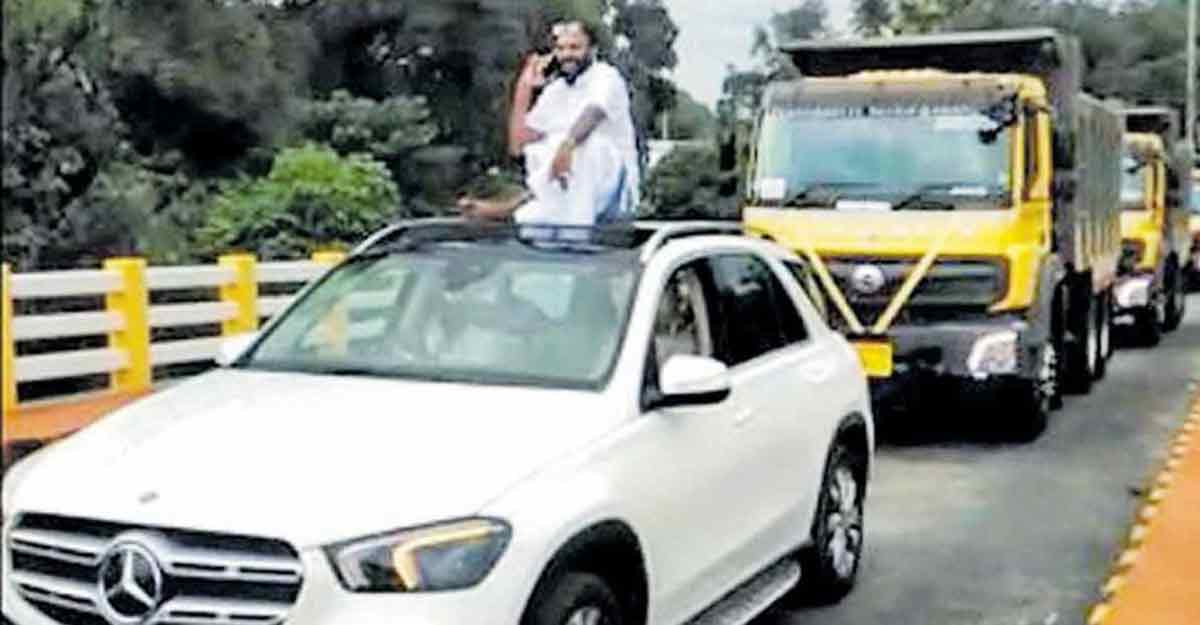 Kothamangalam: The police have filed a case against a businessman, Thannikkott Roy Kurian, for holding a road show in violation of the COVID-19 norms.
Roy Kurian, seated atop his open-top luxury car, which was followed by six torus lorries, held the road show on Tuesday afternoon. The sole purpose of this motorcade was to 'exhibit' his brand new vehicles.
When the road show that began from Bhoothathankettu area reached the town, the police seized the vehicles. People travelling in these vehicles were let off on bail. The vehicles will be presented in court.
The case was filed for violating the COVID-19 norms, blocking the road and for dangerous driving.
Earlier, another case was filed against Roy Kurian for holding a midnight party, that included a belly dance performance, at Shanthanpara in Idukki in violation of the COVID-19 guidelines.