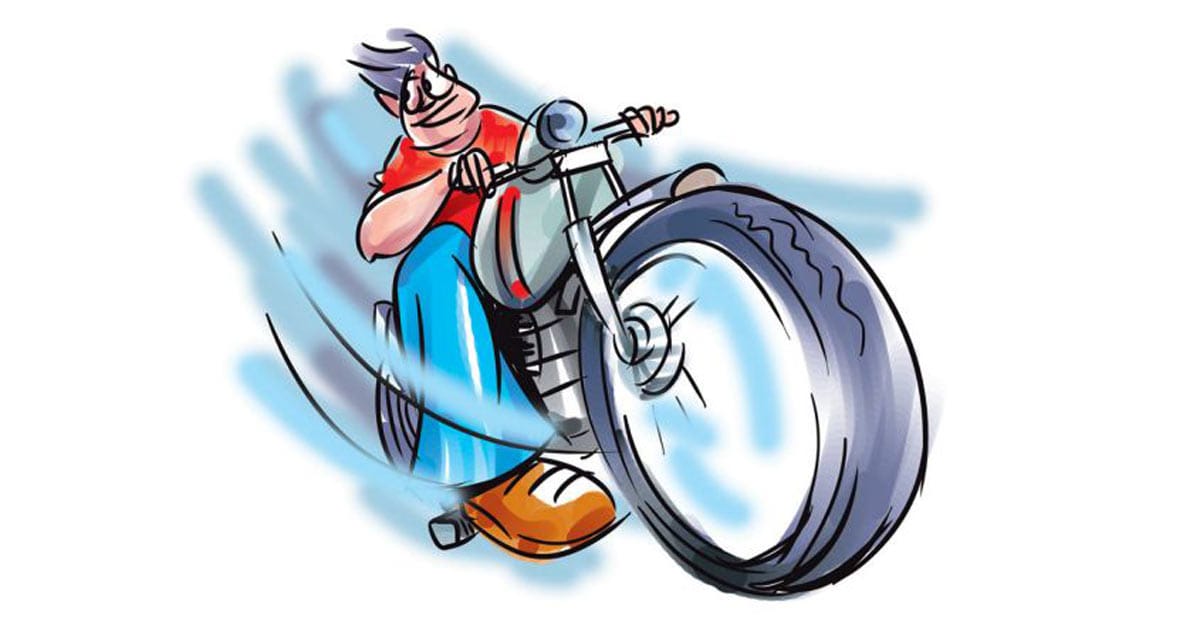 Kakkanad: A youth who roamed around on a friend's bike was fined Rs 18,750 by the Motor Vehicles Department (MVD) after he was found committing seven offences. MVD officials also seized the bike and handed it over to the police.
The incident took place near the driving test ground here early on Friday when the youth was stopped by motor vehicles inspector C D Arun as he was riding without a helmet. However, on further examination, MVD officials identified a series of offences.
While the youth was fined Rs 5,000 for riding without a licence, another Rs 3,000 was imposed as the bike had no number plate. An additional Rs 5,000 was charged for altering the silencer and yet another fine of Rs 5,000 imposed on the owner – another youth who belongs to Muvattupuzha – for allowing a person without a licence to ride his bike. The other fines were Rs 500 for not wearing a helmet and Rs 250 as the bike had no rear-view mirror.
There was one more violation of the rules. Instead of the registration number of the vehicle, a swear word was printed on the rear number plate. However, instead of imposing a fine for this offence, MVD officials directed the youth's parents to appear before them. The youth resides in a villa near the Thrikkakkara police station.
"It is common to find elaborate artwork on two-wheelers but a curse word is a new thing," said an MVD official.
Instances of bike alterations are increasing, he added.