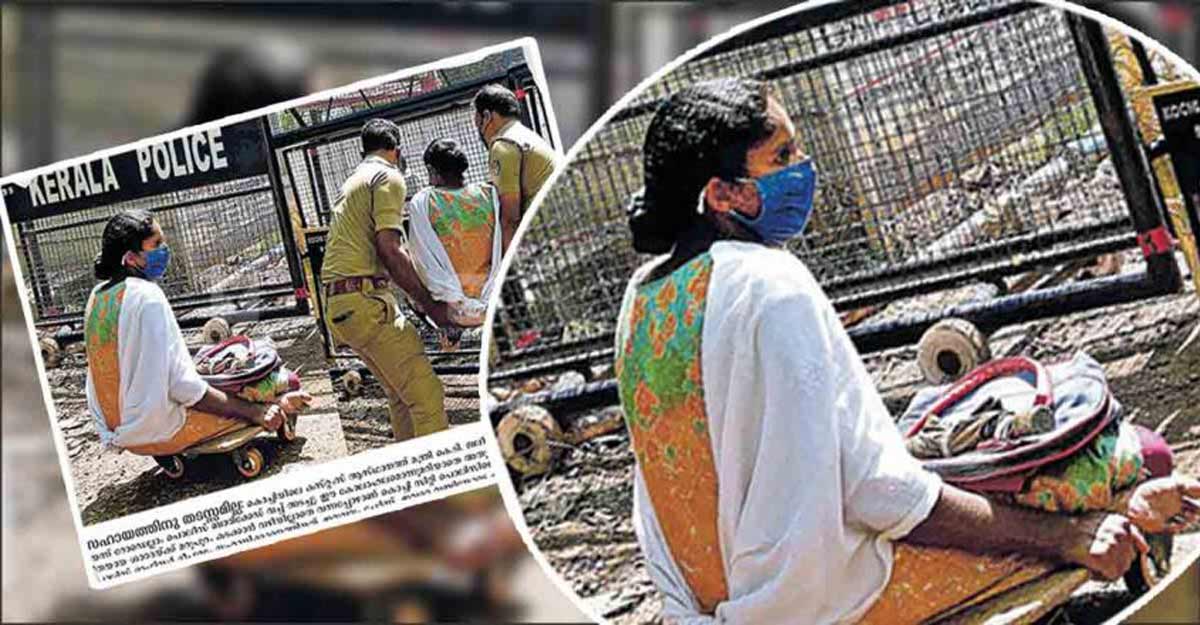 Kochi: The Kerala Police are coming to the rescue of a differently-abled woman who sells lottery for a living here. Sarada was in the limelight recently when a photo of some police officers helping her to clear a barricade appeared in the media, including Malayala Manorama.
At that time, Sarada was stranded in front of a barricade installed by the police near the Customs Office in the city to block some protestors. She was selling lottery tickets by moving around on a wheeled platform. Realizing Sarada's plight, the police officers on duty at the spot had helped her cross the barricade. This scene was captured on camera by several people, including photo journalists.
The photo was soon shared by the Kerala Police on its official Facebook page, earning numerous likes. Noticing the picture, promises of help poured in. However, nobody knew much about the woman.
Finally, the son of the pastor at the church Sarada prays contacted the police and provided details of her life. This information will be available on the Facebook page of Kerala Police in the coming days.
From Hyderabad to Kerala
Sarada, who hails from Hyderabad, was affected by polio during childhood. She earned a degree in Computer Science and had travelled to Kerala five years ago in search of a better future. Her younger son suffered from a blood-related ailment and Sarada hoped that he would get good treatment in Kerala.
However, all her dreams were shattered as nobody gave her a job as she had a physical disability. Moreover, her husband Vijay, who earned a living doing odd jobs, is suffering from kidney-related disease. Left with no other option, Sarada started selling lottery tickets on the streets of Kochi.
Meanwhile, the Kerala Police feel that all the generous people who offered Sarada support would now come forward to keep their promise hearing her story.