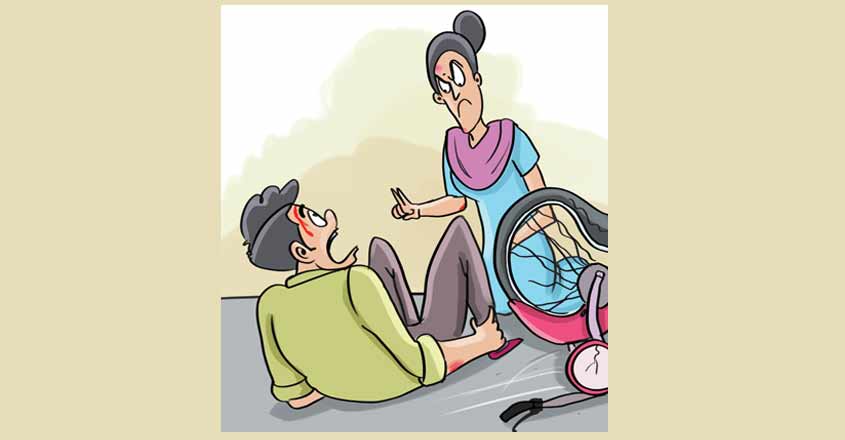 Thodupuzha: A youth's extramarital affair with an unsuspecting girl ended when their bike crashed on a leisure trip. The Kalamassery man (28) and Paravur woman's (24) bike hit another on their way to Wagamon near Muttom Engineering College on Thodupuzha-Moolamattom Road.
She came to know about the man's marital status when police took them to a private hospital, said the woman, who then declared the affair over. Her mother and relatives reached the spot later in the day and took her home. The man was also taken home by his relatives after being produced in Muttom Police Station. He will be admitted to Kalamasseri Medical College for severe injury to his leg, said relatives. The woman too had sustained injury to her leg.
The couple's vehicle had hit the bike of Muthoot Finance employees and Kanjar natives Amal P Sukumar and Abdul Manaf. Their injuries were minor.