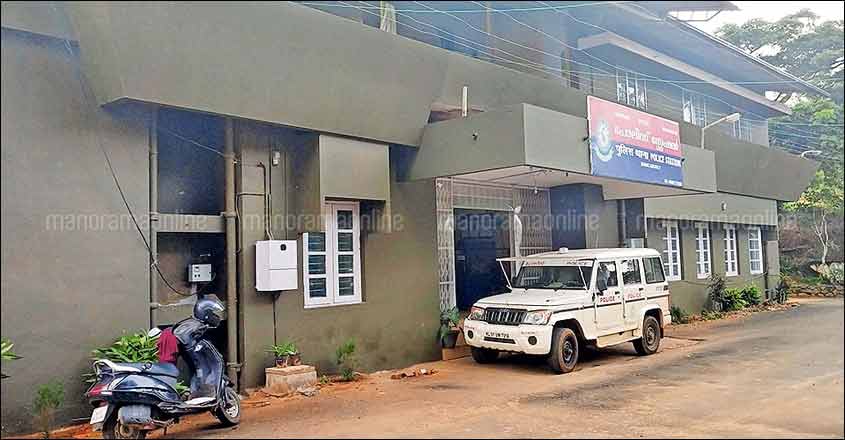 Two police stations from Kerala have found their place among the best police stations in the country.
Vandanmedu in Idukki got the 26th rank and Meenangadi in Wayanad was placed 64th among the 87 top police stations in the country in the Union home ministry's rank list.
Wonderful Vandanmedu
Here, cases are disposed of fast. Those coming to the station can expect good behaviour from police personnel. Besides, the station has set an example by growing organic vegetable and fish in its premises.
The Vandanmedu station has many such feathers in its cap and wears it very proudly. When police stations were computerised, the station digitised all its data very fast. Its surroundings are always clean and neat. No staffer at the station has faced any disciplinary action in the past two years.
Inaugurated in November 1985, the station has 34 officers, including SI T J Augustine. Station in-charge is SHO Shojo Varghese.
The Kalu police station in Rajasthan's Bikaner district was adjudged the best police station in the country. The second position went to Campbell Bay police station in Nicobar district of Andaman & Nicobar Islands.
The Farakka police station in Murshidabad in West Bengal came third. The Kalu police station is equipped with rest and recreational facilities for its staff, has a women's helpdesk, and drinking water and WiFi facilities. The Farakka station is airconditioned, and has a gym and a playground for its staff.
The 87 top stations were chosen from a shortlist of 15,666 police stations in the preliminary round. The ranking was done on the basis of the assessment of data uploaded by them on crime and criminal tracking network and system.
They were also evaluated on the basis of their handling of crimes against women and SC/ST community members as well as property offences. The basic facilities offered at the stations also helped.