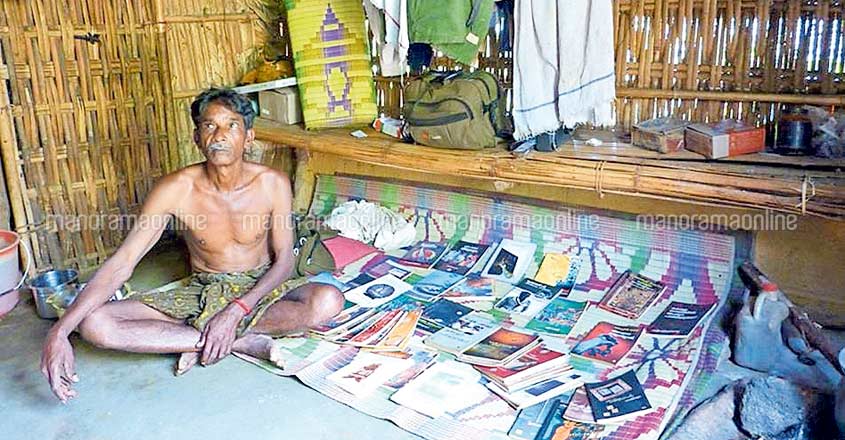 Thodupuzha: The 'Akshara' library at Edamalakudi, the first and only tribal panchayat in Kerala, has been praised by Prime Minister Narendra Modi in the first 'Mann ki baat' monthly radio talk of his second term in office. Edamalakudi is, in fact, finding mention in Modi's speech for the second time. The Prime Minister had spoken about panchayat in October 2016 also.
Excerpts from the PM's speech
"I first read about the 'Akshara' library in some publication. This library is located in a village in the heart of the forest at Idukki. P K Muraleedharan, a teacher at the primary school in the village and P V Chinnathambi, who runs a teashop at the place, launched strenuous efforts to make the library a reality. Books were carried on the back to the library. Now Akshara is a guiding light for not only the children in the tribal hamlet but also the adults," said the Prime Minister.
Over 1,000 books

The Akshara library has been in the limelight earlier too. Located in the forested hills, the library has forest dwelling people as its exclusive patrons. Chinnathambi (77) and Muraleedharan launched the facility together in the former's tea shop with 150 books in 2015.

Later, Chinnathambi found it difficult to operate the library from his tea shop and the books were shifted to the school at Mulakuthara in 2017. Food and other essential items are brought to Edamalakudi as head loads and the books too took the same route.

There are over 1,000 volumes in the library now. However, the facility functions with several inadequacies. A proper building to house the books and other facilities are non-existent.
With the library gaining national attention, the authorities are hoping that the Kerala government would provide the necessary support for its smooth functioning.