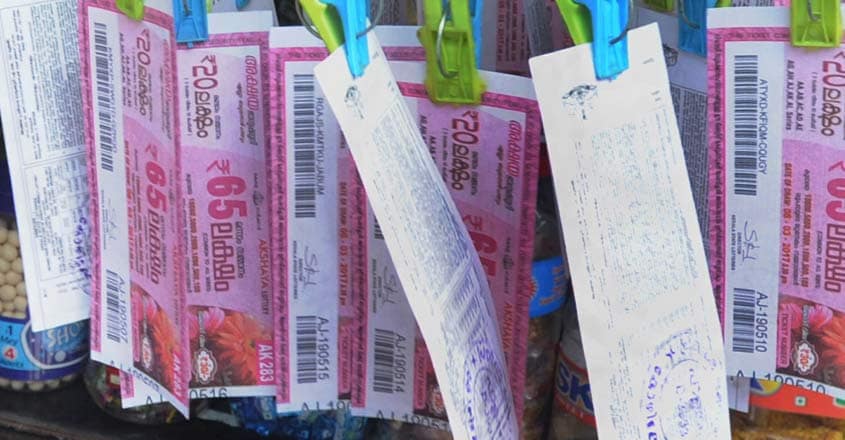 Munnar: Kerala has been running a government-controlled lottery scheme for over half a century but a strange case linked to the sharing of sweepstake has been reported from the state's Idukki district. The joint winner of the Win Win Lottery has reportedly fled after getting hold of the ticket from his friend with whom he had bought it!
In a complaint submitted to the Deputy Superintendent of Police (DySP), Munnar New Colony native R Harikrishnan said that he along with his neighbour Sabu had bought Kerala Lottery's Win Win ticket for Rs 30 on Monday from Kunjithanny. It reportedly won the first prize of Rs 65 lakh.
The ticket was with Harikrishnan when the results were out on Tuesday.
The next day, Harikrishnan went to the Munnar branch of the State Bank of India (SBI) along with Sabu and block panchayat member C Nelson. However, the bank officials told them that since there are two owners to the ticket, they should open a joint account and asked them to come the next day. By then, the ticket came in the hands of Sabu.
When Harikrishnan turned up next day to go to the bank, Sabu had fled after locking his house; his phone too was switched off.
Sabu, who was in Munnar for masonry work, was living alone on rent and Harikrishnan had no clue about his native place or address.
The police have begun an inquiry.