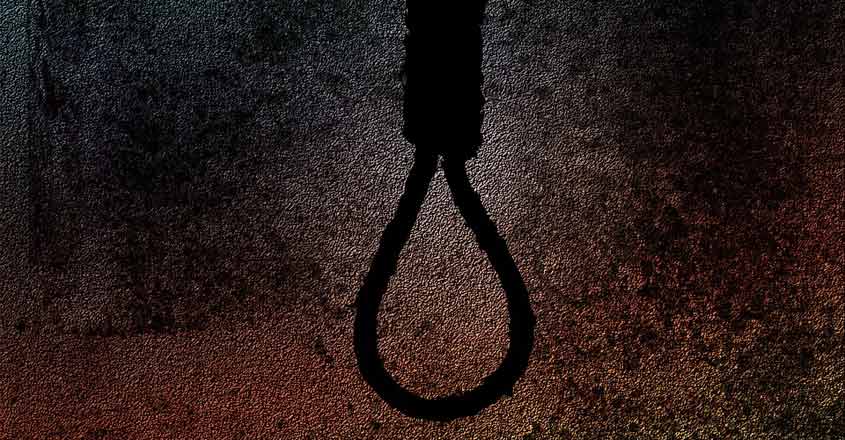 Thekkady: The autopsy report over the mysterious death of a three-member family in Thekkady on Sunday points to the murder of at least one of them. Police, meanwhile, suspect that problems arising from the family's financial crunch owing to mindless spending on good things of life led to the tragedy.
Tamil Nadu native Jeeva was murdered while two others – the mother and son -- committed suicide, the autopsy report stated.
The three-member family led a luxurious life thanks to the money Jeeva had, claimed the police. Once the money was over, problems arose which consequently led to the murder, believe the police.
Jeeva had Rs 10 lakh in her bank account. Besides this, she had 80 sovereigns of gold jewellery on her, the parents of Jeeva, who came to Kerala when they came to know about her death, told the cops.
The police believe that all money and jewellery have been splurged by the family. It was found that the jewellery that Jeeva was wearing was fake gold.
Her parents claimed that they had deposited Rs 6.5 lakh in Jeeva's account. Besides this, she also got Rs 3.5 lakh after she ended her first marriage. Both these amounts were lying in Jeeva's bank account.
After her first marriage ended, her parents encouraged her to marry again but she refused. Though they found a job for her, she refused to go to work too.
Jeeva fought with her parents over these issues and moved to a hostel. It was then that she fell in love with Pramod after they came in contact. Once she became closer to Pramod, she broke all relations with her parents.
The parents told the cops that they were not in touch with her for the past one year.
The police have found that Pramod had several cases filed against him over visa frauds at a few places. He was already married and has a child. After ending the first marriage, he lived with another woman at Marthandam and has a child in that relationship too. He had left that woman too before he fell in love with Jeeva.
It is believed Pramod had managed to convince Jeeva that he had worked in a foreign country and has Rs 5 crore. He was planning to buy agricultural land using this money, Pramod had told her. He had revealed this to several others too.
After they started staying in the lodge since May, they visited several plots in Idukki and Theni districts but never finalised any deal.
Moreover, Pramod had also tried to influence relatives of Jeeva in Puthupetty to claim her share of property from her parents. But since the parents were against her relationship with Pramod they did not respond positively.
Puthupetty is near Cumbum, in Tamil Nadu's Theni district close to the Kerala border.
Thiruvananthapuram native Shobana (60), son Pramod (40) and his wife Jeeva (39), who hailed from Kancheepuram in Tamil Nadu, were found dead at a lodge in Thekkady on Sunday. They had been staying there since May apparently scouting for land to be purchased. They were in constant touch with real estate agents around Kumali since they took the rooms in May.
Jeeva was found dead on the cot, while her husband and his mother Shobhana were found hanging.
The initial findings suggest that the mother and son committed suicide after strangulating Jeeva. The time of the deaths, which are yet to be available, would provide further clarity.
On Sunday, the lodge manager found Shobhana's room locked from the outside and Pramod's bolted from the inside. Jeeva's neck had scuff marks.
Following the postmortem at Kottayam Medical College, Jeeva's body was received by her relatives and taken to Tamil Nadu. The bodies of Shobana and Pramod have been handed over to their relatives.