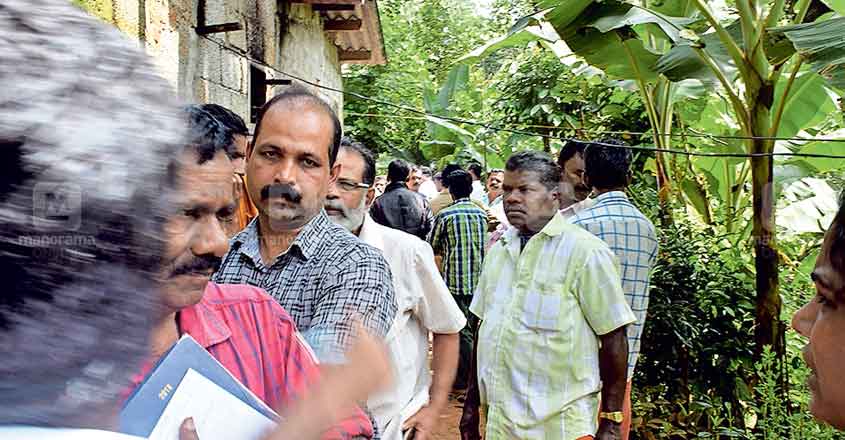 Thopramkudy: A 50-year-old man hacked his wife to death before committing suicide at Thopramkudy in Kerala's Idukki district. The horrendous incident has sent shock waves across the small village that comprises mostly small farmers, labourers and their families.
Shaji of Kunnumpuram killed his wife Mini, 45, and then hanged himself to death on Monday night. Local people said that the couple frequently had domestic feuds.
Mini had earlier complained to her friends that her husband, in a drunken stupor, used to frequently hit her.
The police suspected Shaji's drinking problem and suspicion over his wife led to the murder.
Illegal liquor brewing units in the region are blamed for the rising instances of lawlessness in the area. Majority of the daily-wage workers here frequent these units and end up spending the entire amount they had earned. When they run out of money, the men create ruckus in the homes and get hold of the women's money and valuables.
Though complaints were made against the illegal liquor units, no action has been taken so far.