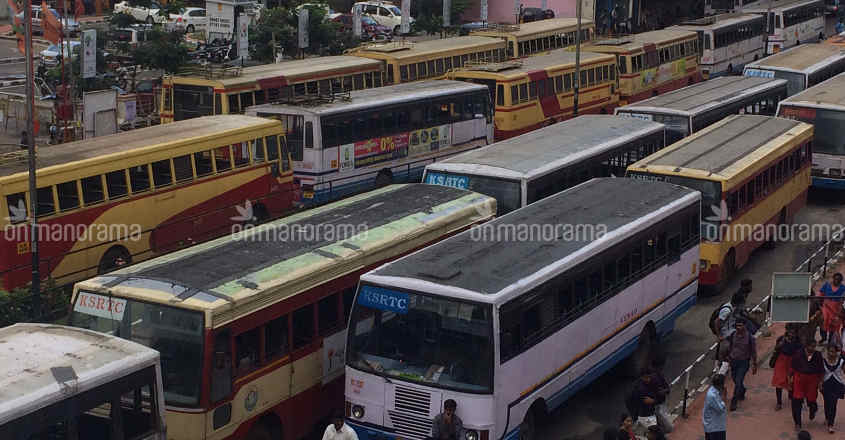 Nedumkandam: As areas served by the buses of Kerala State Road Transport Corporation (KSRTC) are not many, public yearn for its services despite the availability of private services through their locality. The dream of folks from Nedumkandam in Kerala's Idukki district for a KSRTC sub-depot is coming true as the facility is set to come up soon despite a legal hurdle over a part of the identified land for the same.
Remarkably, the land for setting up this sub-depot has been pooled by the local people and the money for land transfer formalities too would be garnered by them. The 2.25-acre plot has been identified at the Chembakakuzhy locality and its documents would be handed over to the Corporation soon.
Nedumkandam panchayat will transfer the land by paying the stamp duty with the amount collected from the local people for the purpose.
The preliminary procedures for the land deal have also been completed.
However, as a legal battle is under way between the panchayat and a few land owners over 60 cents of the 2.25 acre, the local body authorities have decided to register the remaining 1.65 acres in favour of the KSRTC by paying the requisite stamp duty of Rs 1,06,000.
As soon as the 1.65 acres are transferred, work on the bus stand, garage and other facilities would start.
The KSRTC had earlier carried out its operations from the panchayat stadium at Nedumkandam. However, after works were launched to raise the stadium to global standards, the public transport body was forced to look for another place to park its buses. At present, they are parked on the roadside.
Considering the urgency of the matter, a decision was taken to source the money needed for stamp duty from the public. A 20-member Fund Collection Committee has been set up for the purpose with Nedumkandam panchayat president S Jnanasundaram as chairman and CPM area committee secretary T M John as convenor.
Nedumkandam is the headquarters of Udumbanchola taluk.