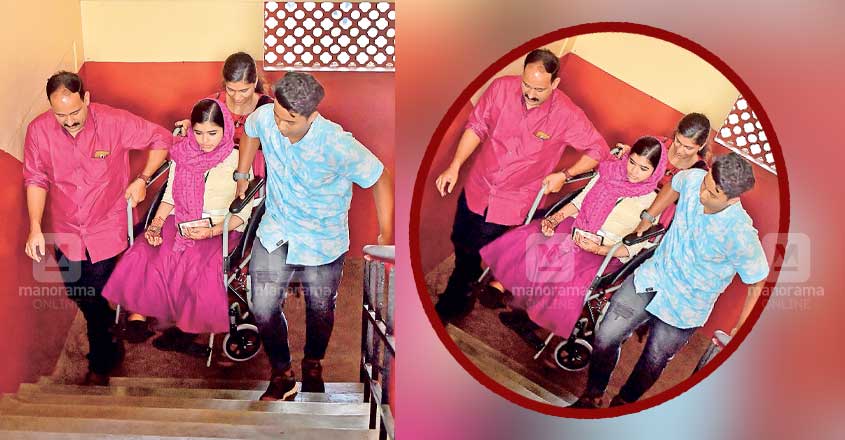 Thodupuzha: Physical disability had prevented student Ann Maria from participating in last year's art fest held for schools. But this year she changed things around with the solid support of her family members.
Ann Maria, 13, was paralysed from the neck down due to a genetic disorder at the age of 8. She was crestfallen as she couldn't participate in last year's art fest due to her debility. 
But she vied for honours in the 'Mappilapattu' competition of this year's art fest. Apart from her resolve and will power, the unstinted support of her family members helped her to contest. She also proved her mettle in poetry recitation.
The ovation she got from the audience after singing the song was indeed a soothing balm for her heart.
Ann Maria, who is confined to a wheelchair, was carried to the venue on the third floor of the school building by her father Biju, mother Pyari and brother Benvesil.
After she was paralysed, Ann Maria took solace in music.
She is a student of the Vishwadeepthi School at Adimali in Idukki district. Her mother is a teacher at the same school.