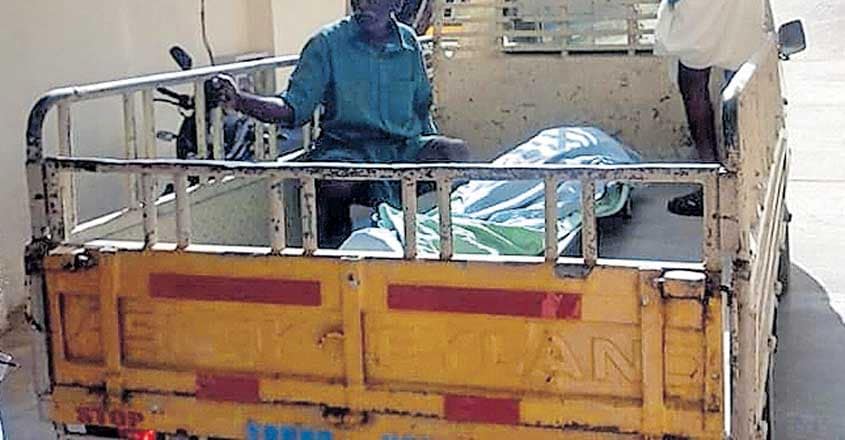 Peermade: The body of a 70-year-old man had to be taken in a pick-up van as no ambulance was available in Kerala's Idukki district.
Raju, a native of Elappara in the district, died at the Peermade taluk hospital on Tuesday evening. An ambulance was sought for taking the mortal remains to a relative's house at Pallikunnu, which is 6 km from the hospital. However, the authorities said that the hospital's ambulance was used to take an accident victim to the Kottayam Medical College Hospital.
Then the ambulance service of the fire force department at Peermade was sought. However, the officials said that the laws did not allow them to let the ambulance carry a dead body.
Though enquiries were made in the nearby areas, an ambulance service could not be availed. The villagers then called for a pick-up van and took the mortal remains to the kin's house.
Raju, who stayed alone and did not have any close relatives, was admitted to the the hospital about 10 days ago by the local people after they found him ailing.
Local people took the initiative to hold the funeral of Raju at Kuttikkanam crematorium.