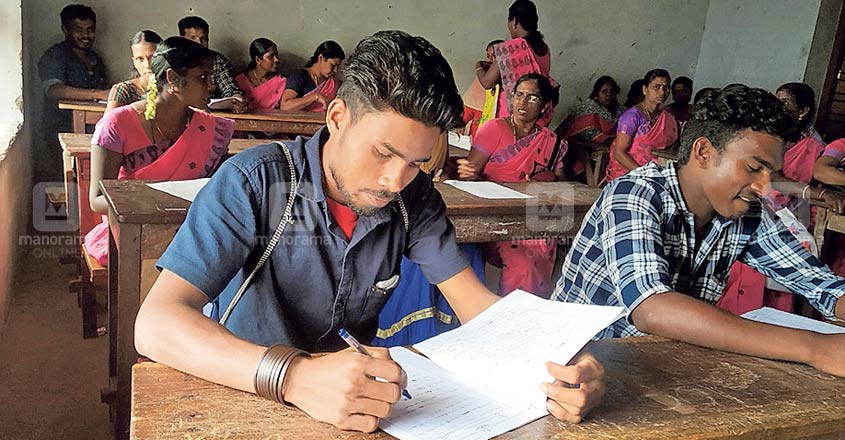 Marayoor: Malayalam is widely deemed to be a difficult language to master. But an Odisha native who learnt it sat for the equivalency exam of the Kerala State Literacy Mission held in Malayalam so that he could undertake higher studies.
Rajesh, son of Niranjan and Lilly Mohanty of Dhantaling village in Odisha, had to quit his studies in his home state after Class 7.
Like migrant workers from other states, Rajesh arrived in Kerala with the hopes of finding a good job. He reached Marayoor in Idukki district four years ago.
Initially, Rajesh had got the job of warden at the St Pius Home at Pius Nagar in Kanthalloor panchayat. While observing the children studying at the home, Rajesh was also inspired to continue his studies.
He started learning Malayalam with the help of superior Fr Xavier and other inmates of the home about 1.5 years ago. As he resumed learning, he also started harbouring a dream of becoming a military officer.
He took part in the equivalency classes held at Government Higher Secondary School at Marayoor for 50 days over a period of 44 weeks. He wrote the exam on December 31, 2019. But he was the only migrant worker among the 46, who wrote the exam.
Literacy Mission co-ordinator Vasanthi R helped Rajesh in his endeavour.