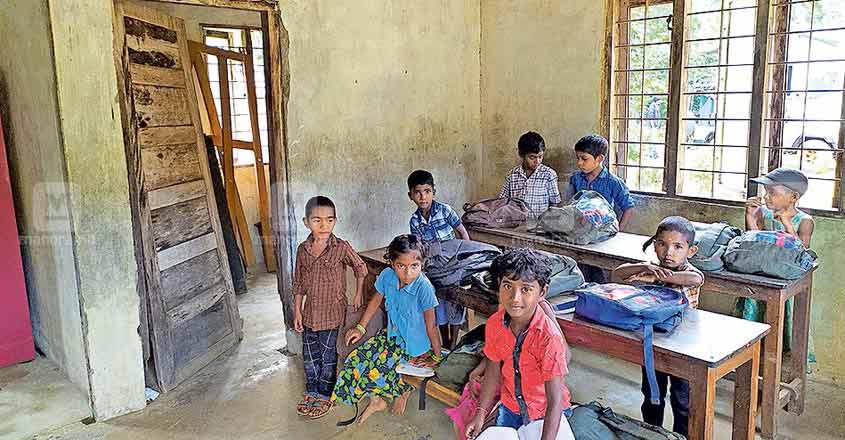 Munnar: Inadequate pay and poor infrastructure are putting teachers of single-teacher schools, functioning under Kerala Government's Scheduled Tribes Development Department, in great distress.
The teachers of single-teacher schools under the Edamalakkudi Integrated Tribal Development Project (ITDP) in Idukki district are enduring great hardship to teach in schools situated in forests. Unfortunately, their repeated pleas to the government officials for a better deal had only fallen on deaf ears.
It is alleged that their salary is meagre compared to the teachers in regular schools under the state education department.
Many teachers working at schools under ITDP hail from far-off places and hope that the government would provide better benefits for them, in terms of pay and infrastructure.
There are many teachers who had been working in these schools for more than two decades for a meagre salary of Rs 7,000 per month.
A single-teacher school will have a teacher and an assistant, who has a monthly salary of Rs 4,000.
Thee pay of teachers and assistants in these schools have not been revised for the past seven years. Moreover, the schools are housed in dilapidated structures.
Though the roof of the Idlypara school was restored after it was blown away by strong winds in 2018, the supporting walls and doors are in a bad shape. The condition of the schools at Meenkothi and Parappayar is no different. The teachers, who are toiling hard to educate the tribal children against all odds, are hoping that the government will address their problems without fail.