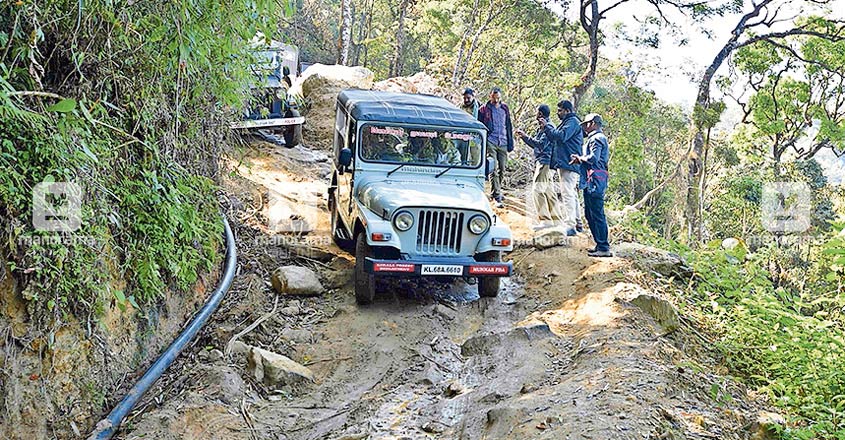 Munnar: A forest path built for the benefit of tribal community in remote Edamalakkudy locality of Kerala's Idukki district has failed to meet its objective. The back-breaking journey on this tricky, uneven 14-km path takes up to 4.5 hours on the jeep, but the same route could be covered on foot in three-and-a-half hours!
The path was constructed from Pettimudi along the forest border to the panchayat headquarters in 2008 after persistent demand by
the residents of the hamlet. Their only demand had been a good road that would connect them to the world outside.
The forest path was built by laborers engaged under the Mahatma Gandhi National Rural Employment Guarantee Act. Subsequently, a fair amount of the Rs 10.35 crore that was allocated as part of the Edamalakkudy Special Package in 2013 was spent on refurbishing the road.
However, the residents today decry the pathetic condition of the road. The road has been completely destroyed with stones dislodged and strewn across. Due to its pathetic condition, the villagers find it difficult to take critically ill patients to health centers in the nearest urban area.
Shoddy utilization of the funds allotted as per the package and the hurdles put forth by the forest department are said to be the main reasons for the dismal situation.