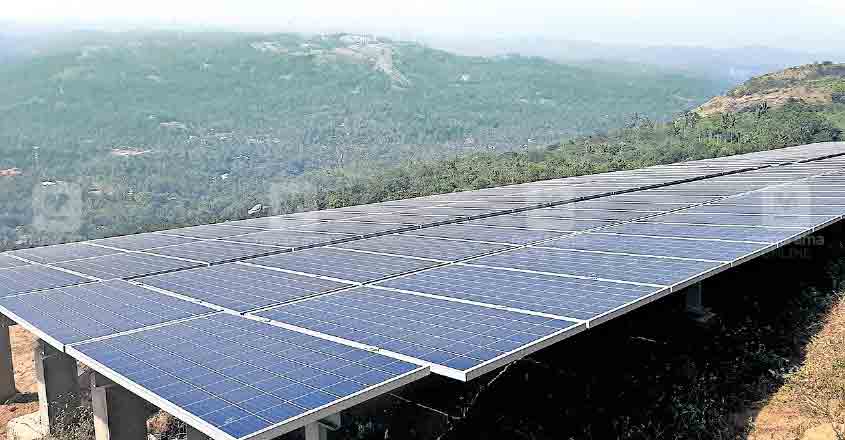 Nedumkandam: One Mega Watt of electricity would be generated from the solar power plant at Ammappara at Ramakkalmedu from April 1 onwards. Agency for Non-conventional Energy and Rural Technology (ANERT) director Amit Meena would visit the solar power plant next week to take stock of the situation. After which, the power generation would be started.
Meanwhile, Power Minister M M Mani has sought a report from the ANERT officials about the 22 solar panels found vandalised at Ramakkalmedu two weeks ago.
3MW of power to be generated
The objective is to generate three Mega Watt of electricity using solar panels. In the first phase, 1 MW of power would be generated. If the project succeeds, it would be increased to 3MW.
The ANERT owns 147 hectares of land in the area, where strong wind blows all throughout the year in addition to sunlight. Due to these favourable factors, more windmills and solar panels can be installed to generate electricity on a large-scale. The power generated would be stored at the Nedumkandam sub-station and disbursed.
Ramakkalmedu, which falls in the Kerala-Tamil Nadu border area, is the most suitable region for solar and windmill projects in the state. This is the only region in Kerala, where power can be generated from both solar and wind. Around Rs 16 crore was allocated for the project in the first phase.