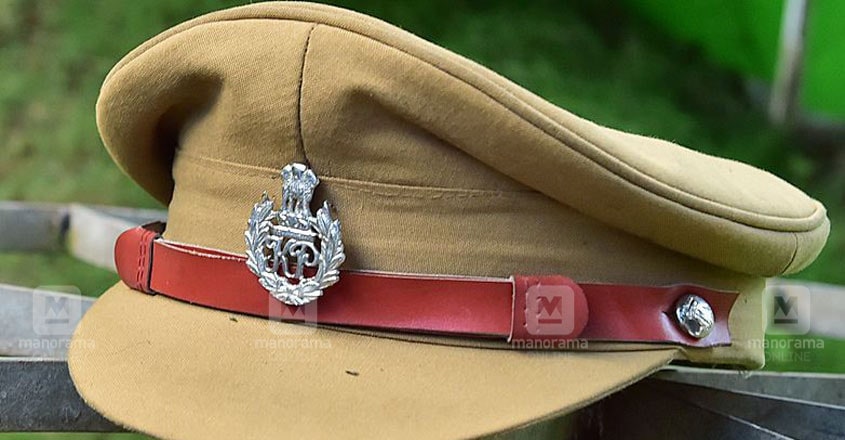 Nedumkandam: Police brutality in myriad forms continues despite public outcry and prompt disciplinary action. In the past week alone, police personnel in Idukki district have been accused of high-handedness and human right violations over two separate incidents.
In one case, a five-member family, including a newborn baby and his mother, was detained at the Kattappana police station for 2.30 hours. It is alleged two among them were injured as police acted brashly and the spotlight is on the Circle Inspector (CI) V S Anilkumar.
The family was harassed by the cops as they had objected to a rash-driving incident at night. It later came to light that the CI was travelling in the car that the family members had stopped at Mattukadda over reckless driving. He was in civil dress as the incident happened.
The family was returning from the ESI Hospital in Kottayam with the sick newborn.
The complaint filed by the family states that S K Krishnankutty, his wife Valsamma, son Kripamon, daughter Kripamol and Kripamol's husband had sustained injuries as the CI attacked them at station.
"The car in which the CI was travelling had been obstructing our vehicle from Mattukkadda to Kattappana after we had questioned rash driving," Valsamma said.
"As we had no other option, we drove to the Kattappana police station for giving a complaint. Anilkumar followed us to the station. It was only after reaching the station we could understand the true identity of Anilkumar. Krishnankutty and Kripamon were assaulted after they were dragged out of the vehicle. The CI also used foul language against Valsamma and Kripamol. Krishnankutty who showed signs of uneasiness was taken to the hospital for treatment," she claimed.
On Saturday, a police team from Kambanmedu station had allegedly used excess force to remove local people who had stopped lorries transporting granite from the quarry at Alliyar. Three persons were reportedly injured while the police team under the supervision of Station House Officer removed the protesters.
Both these incidents were reported within the jurisdiction of the Kattappana police sub-division.
Idukki District Police Chief P K Madhu said that the police had acted according to the law while dealing with agitators. "The police reached the spot as a court order was in force. However, explanation has been sought about the incident at Kattappana. The inquiry into the incident is still on," Madhu stated.
The protesters had earlier submitted a complaint to the Kattappana DySP stating that Kambanmedu SHO had attacked them without any provocation.
The functioning of the quarry has been temporarily suspended following the incident.
Meanwhile, the first accused in the Nedumkanadam police station custody death case, K A Sabu, was arrested on Sunday night after the Supreme Court annulled the bail granted to him by the Kerala High Court. Sabu, the suspended Sub-Inspector (SI) of the Nedumkandam police station was arrested over the custodial death of remand prisoner Raj Kumar in June, 2019.