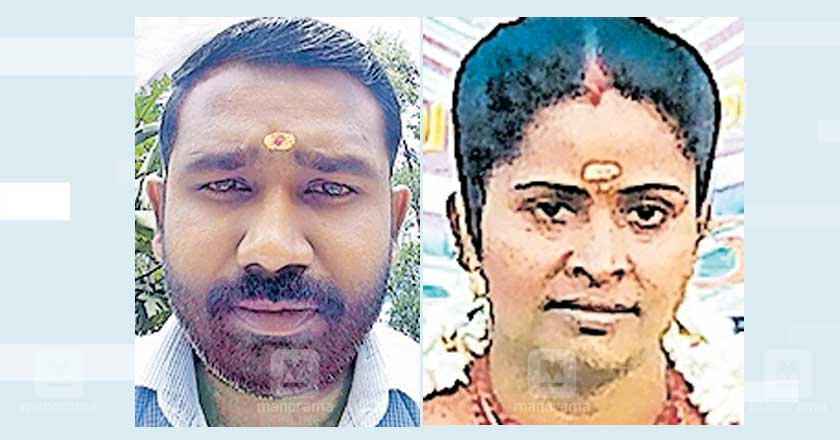 Rajakumari, Idukki: A Keralite from Idukki district was hacked to death by his former lover at her home at Bodinayakanur in Tamil Nadu on Sunday.
The murdered has been identified as Rajan, 31, of B L Ram village of Chinnakanal area, close to Kerala-Tamil Nadu border.
Tamil woman Valarmathi, 35, has been arrested over the crime. She herself called up the police after killing him as per a well-laid out plan.
Bodinayakanur Police said she summoned her lover to her home, threw chilli powder in his eyes and hacked him to death.
There were over 20 hack injuries on Rajan's body.
Frayed ties
After preliminary probe police stated that both came close while living at BL Ram. Valarmathi owned a cardamom plantation and house near this village falling in Devikulam Taluk of Kerala's Idukki district.
Their relationship grew as she used to go to her plantation in Rajan's jeep.
Valarmathi, mother of two girls, returned to Bodinayakanur with her children after she got estranged with her husband.
Though he had been married twice, Rajan too had been estranged from his wives, police stated.
Rajan was upset after she started avoiding him fearing that their relationship would affect her children's future.
He started making abusive phone calls to Valarmathi, and even went to her house across the inter-state border and caused trouble.
Fed up of Rajan's pursuit, Valarmathi decided to eliminate him. She called Rajan to her house on Sunday night. Two of her children were sent over to a relative's house nearby.
Rajan reached her home around Sunday midnight. After throwing chilli powder on to his face, Valarmathi hacked him several times. He died on the spot.
Police rushed to Valarmathi's home soon after she dialled them.
After autopsy at the Government Hospital, Rajan's body was handed over to his kin in Kerala. Valarmathi has been remanded.