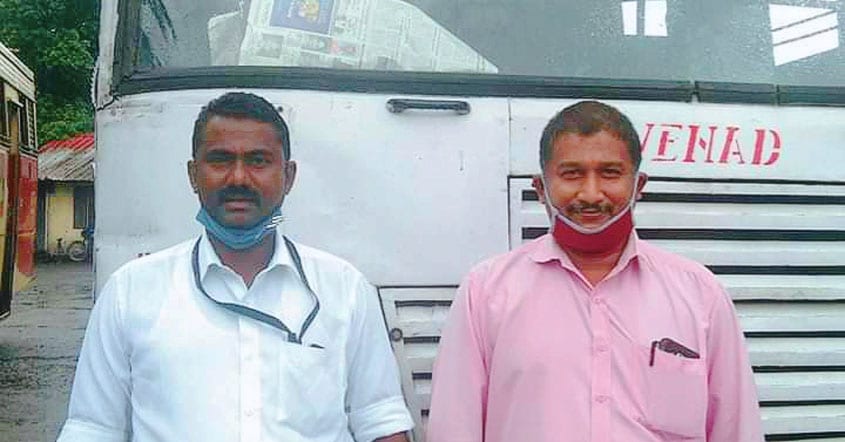 Two employees of the Kerala State Road Transport Corporation (KSRTC) have saved three members of a family certain death.
On Friday night, T S Latheef, a KSRTC driver attached to the Thodupuzha depot, and V S Basheer, a conductor from the depot, were on duty in a bus service on the Kattappana route.
They saw three people trapped in a car that had met with an accident on a lonely stretch of road in a forested area.
Babu Augustine, a resident of Pala, and his family were in the car.
Latheef and Basheer immediately removed them from the car and took them in the KSRTC bus to the Idukki Medical College.
The young woman in the car was seriously injured in the accident that had happened a day after her engagement.
When Latheef and Basheer called them on Saturday morning to enquire about their condition, the family told them that it was god who had brought them to the accident spot.