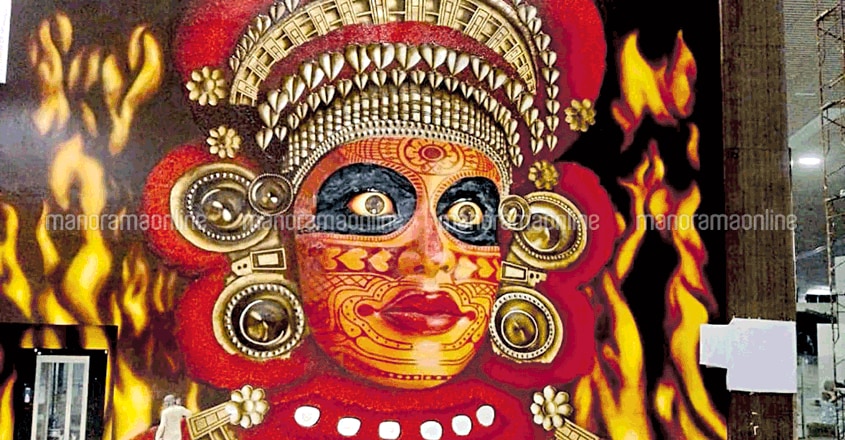 Kalady: The fine arts consortium of the Sree Sankaracharya University of Sanskrit can be proud of this piece of art at the Kannur International Airport, which was commissioned on Sunday.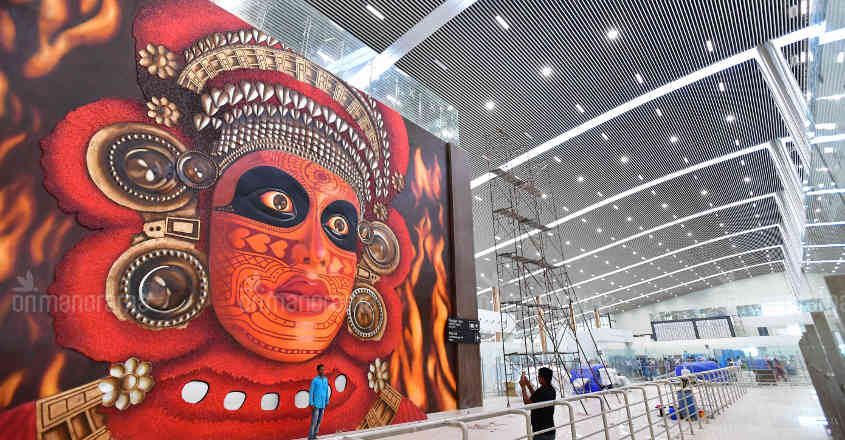 The work on the mammoth mural painting (height of 60ft and width 80ft) depicting the Vishnumoorthy theyyam, which will welcome the passengers at the greenfield airport, is over. The varsity has informed that this art work at the airport is the world's largest mural painting of theyyam.
University vice-chancellor Dr Dharmaraj Adat said that efforts were on to include the painting in the Guinness Book of World Records.
A team led by Saju Thuruthil, head of the varsity's department of painting, completed the painting in four months' time at a cost of Rs 20 lakh. Former students of the university Diljith, Vishnu, Sujith and Sreenoj were part of the team.
The vishnumoorthy theyyam is a true reflection of the cultural heritage of Kannur, and the travellers could see the beauty of the mural painting once they enter the terminal after disembarking from the aircraft.
The giant painting is made of cement with bronze and aluminium coated jewellery and has a generous dab of acrylic colours.
Saju said that talks were on with the officials to have more art works at the airport that depict the rich cultural tradition of Kannur.
The fine arts consortium intends to provide work to students who had completed their studies in their area of interest. The consortium is undertaking many such projects.