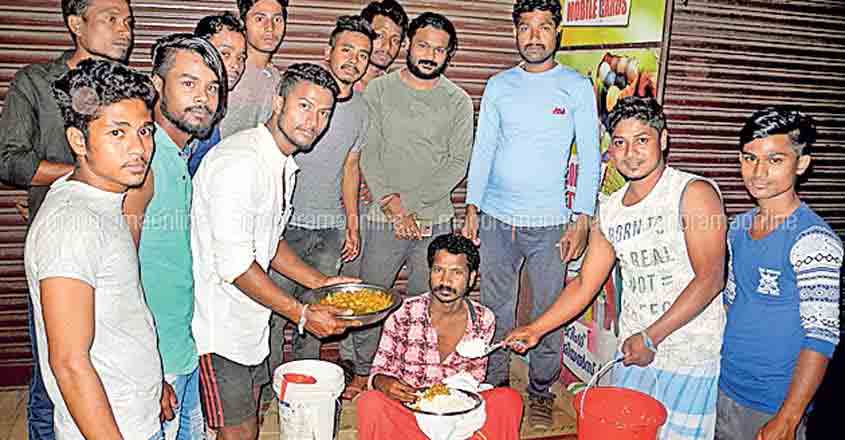 Panur: In an act of altruism, some migrant labourers here in Kannur district distributed food packets and water to homeless people sleeping on shop verandahs on Tuesday, the first day of the two-day general strike called by trade unions.  
Thirteen labourers, who are from Siliguri in West Bengal, distributed biriyani and water bottles to indigent people in Panur town on Tuesday night. These construction workers, including Irfan, Hameed, Navdeep and Babun, stay at P K Quarters. They didn't go for work due to the strike and used the spare time to cook biriyani ond share it with homeless people. 
About 30 people who regularly sleep on shop verandahs in the town didn't get any food as the hotels were closed. The labourers distributed food on Wednesday too.