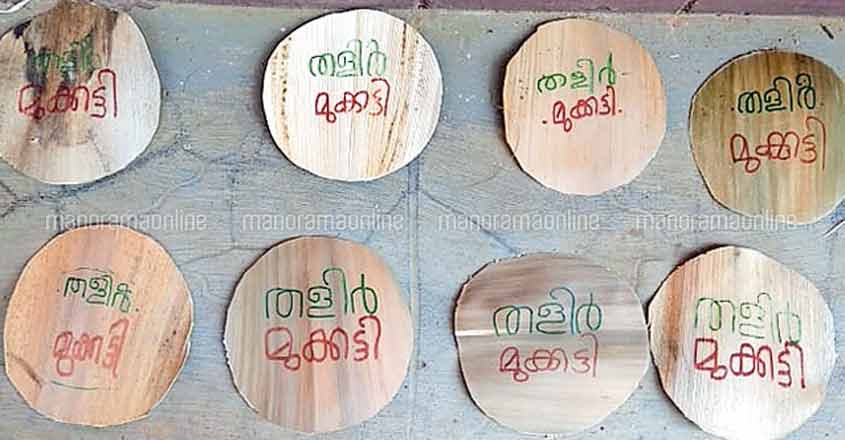 Iritty: In what could be perceived as a pretty cool invention, a group of youngsters here could effectively cap the intense heat strain of traffic policemen and home guards who are always on outdoor duty exposed to the sun at the busy junctions. The trade secret lies in the cap worn by the officials. The children of Thanthode-Mukkatty were moved by the plight of officials standing under the blistering sun to man the traffic at either ends of the Iritty bridge and came up with a smart remedy to cool down their heads.
The children who have been actively involved in afforestation projects and various environmental activities under the label of 'Thanal Mukkatty' decided to give a serious thought to help the officials who are sweating it out for the public. Thus they came up with an affordable and eco-friendly solution - to make wet caps out of arecanut palm leaf sheath found in abundance in the Kerala fields. But the children feared replacing the official caps of traffic cops with customised arecanut leaf caps would be in violation of law.
Finally, they came up with the idea to cut out circular leaf sheaths in the size of the police caps so that they could be worn inside the police cap. The protective layer is then soaked in water before it is placed inside the cap. The children approached the home guards and traffic police at Iritty bridge to try out their invention. Though with initial reluctance, the traffic personnel tried out the areca leaf sheath experiment and the result was startling.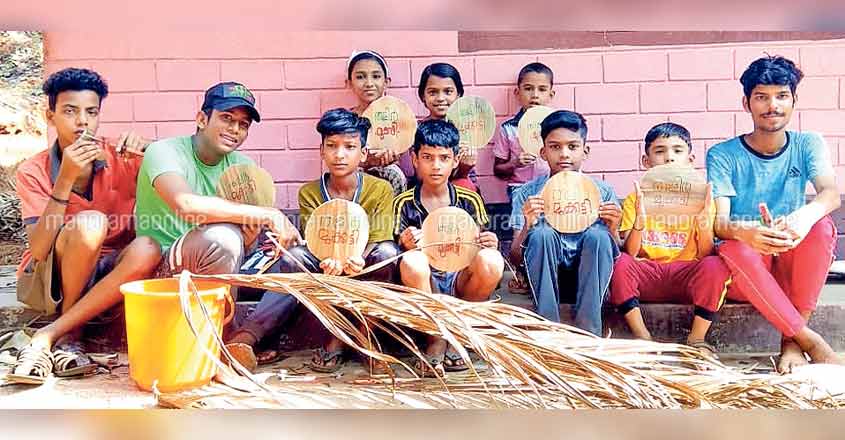 The magical protective layer inside the cap did help to bring down the heat on their heads. More and more traffic policemen and home guards from Iritty and outside have started approaching the children to try out their innovation. With the huge success of the product the youngsters of Thanal Mukkatty have their hands full this summer vacation scouting for dried areacanut leaves in fields and courtyards and customising them to the protective layer for caps.
The customized sheaths are also effective to be worn by two-wheeler riders inside helmets or those involved in construction industry, say the children.
Pranav Prakash, Suryanarayanan, Albin Babu, Anagha Padmanabhan, Aditya Rajesh, Aswathy Padmanabhan, P P Sreerag, K S Yadu Nanda, P P Anugag, S P Anunanda, K T Trishna, K T Tejas, K T Tanusha, Karthik Sasi, Deepak Jayaram and P P Mrudul are part of 'Thanal Mukkatty' group.