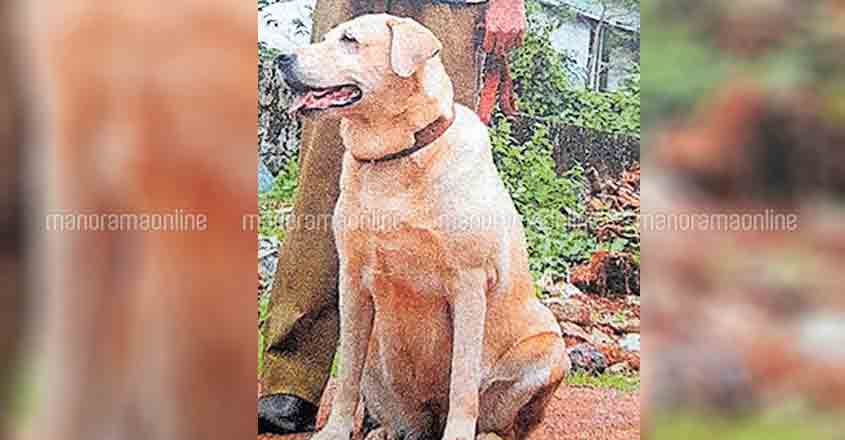 Kannur: 'Smiling dog' Thara, attached to the dog squad of the district police here, died due to old age-related issues. The ten-and-a-half year old Labrador joined the dog squad in March 2009 and the canine was known for sniffing out explosives during various operations. Thara, which was the pride of the dog squad, was buried with police honours. The dog was on duty during the just concluded Kerala phase of the Lok Sabha elections. Thara was a vital cog in thousands of raids and had sniffed out hundreds of explosive materials, including bombs.
When bombs were found at Panoor in Kannur district three years ago, ADGP Shankar Reddy gave a reward to Thara for its exemplary contribution in detecting the explosives. Moreover, the service of Thara is inevitable for the police if any VVIP is visiting Kerala and the dog would be on duty days before the arrival of President or Prime Minister to the state.
Thara got silver medals in 2012 and 2013 editions of the police duty meet. Thara got the sobriquet 'smiling dog' as the canine could sport a smile when asked for one by the instructors.