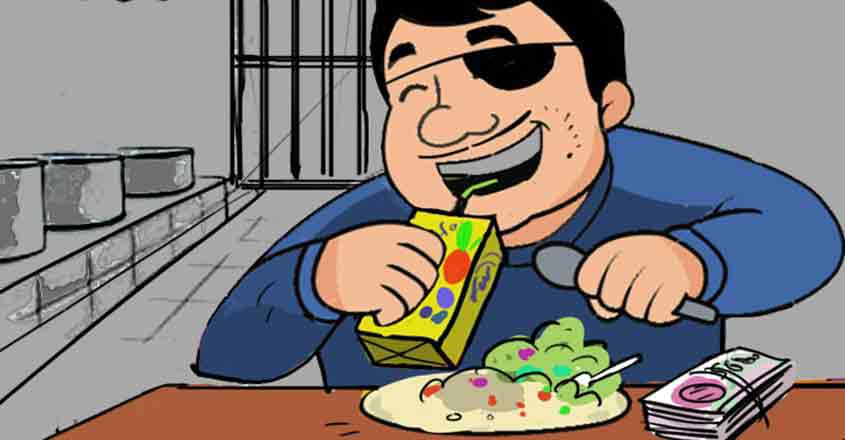 Kannur: A thief who broke into the office of Jail Employees Welfare Cooperative Society at Kannur looted Rs 52,000 but stayed long enough to enjoy an ice-cream and a beverage.
The incident occurred on the night of April 30, after the Society secretary left for home leaving Rs 51,000 from the day's sales locked away in his drawer. The money remained in the office the next day as it was a bank holiday. The thief who broke the lock on the office door opened the secretary's drawer using its keys mistakenly left behind at the office. After taking the money from the table drawer, the thief rummaged the storeroom where he found Rs 500, ice-cream and a fruit drink.
All the food materials for the Central Prison, including stuff for the chapati-making unit, are purchased through the Society, which also sells stationary for both the inmates as well as to the public.
The police suspect from the nature of the theft that the thief must be someone familiar with the neighbourhood. Rain and thunder during the night of the theft must have also aided the thief to remain unnoticed.
A case was registered at the Town Police Station and the statements of Society office-bearers and staff were recorded.