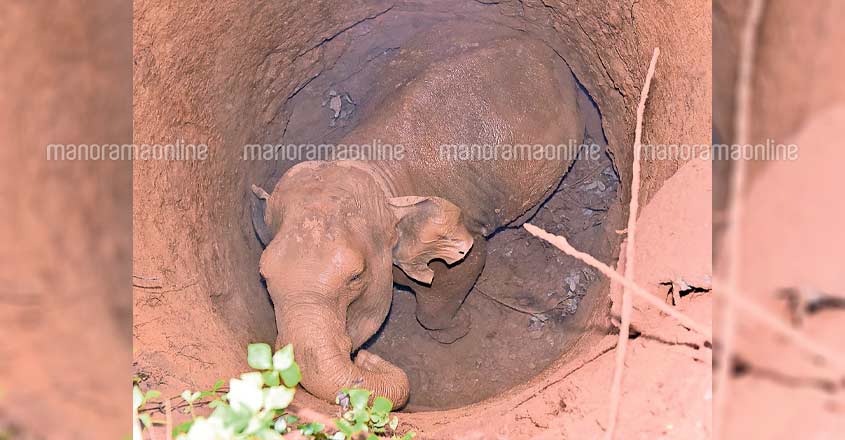 Sreekandapuram, Kannur: An elephant calf, which fell into an open well at Payyavoor panchayat in Kerala's Kannur district, was rescued on Wednesday night.
A backhoe loader was used for excavating a way to the well. When the machine stopped working mid way, local people joined the mission.
According to forest department officials, the calf belonged to a herd of elephants that had strayed into the area on Tuesday night. The well is located on Pulikkathadathil Chandran's house plot. The herd had caused widespread damage in the farmland of the villagers.
The forest department officials and the police reached the spot on Wednesday morning after being informed about the incident. But they were stopped by the people alleging that the authorities were taking no steps to stop elephants entering their farmland.
Local body members, including the Payyavoor panchayat president, were also stopped by people from reaching the well where the baby elephant was trapped. 
The officials were allowed to proceed only after Kannur DFO M V V Kannan agreed to hold a meeting with the farmers at Mavunthod town on Thursday.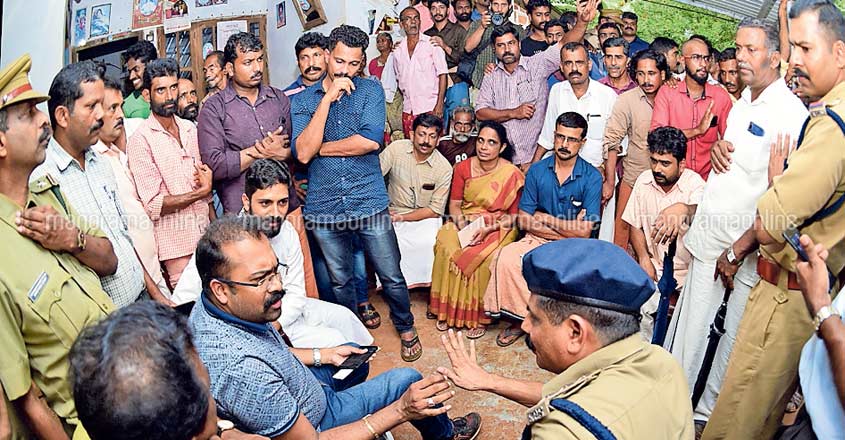 A week ago a herd of nine elephants had caused widespread crop damage in the area. Villagers said the authorities should provide a solution to the problem and provide compensation for the damages caused.
A meeting will be held in the presence of minister for forest K Raju on July 6 at Sreekandapuram to discuss the rising issue of wildlife menace in Chandanakkampara and Kanjirakoli regions.