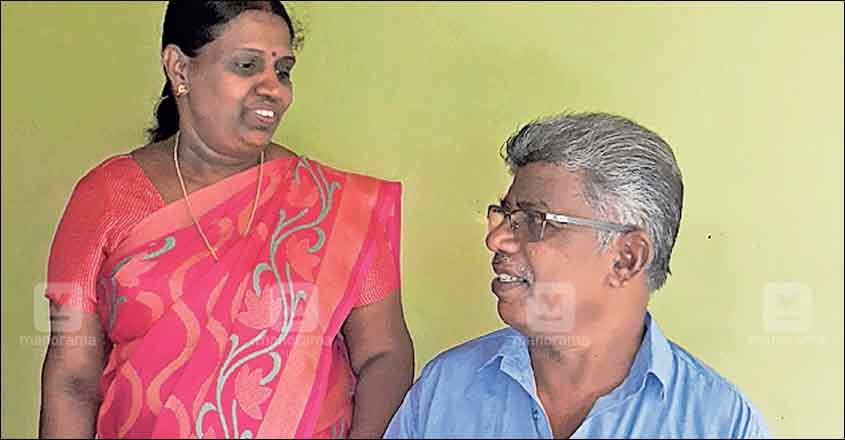 Thaliparamba: Rarely does lady luck smiles on compulsive buyers of lottery tickets as many in Kerala, where the state government runs a successful sweepstake programme for over half a century, do. It seems Lady Luck has a special liking for PM Ajithan, an employee at the Parassinikadavu temple here in Kannur district.
Eight years after winning Rs 40 lakh and 50 sovereign of gold in a lottery windfall, Ajithan, 61, has done it again by winning a whopping Rs 5 crore with the Kerala government's Monsoon Bumper Lottery. He had bought the lucky ticket from an agent who works for the Thampuran Lottery Agency at Thaliparamba.
He handed over the winning ticket to the Puthiyatheru branch of the Canara Bank where his son–in– law works, the day itself he knew about the results. He informed the grand news to everyone else only after he received the official announcement. Though he had hinted about his windfall win to some of his close friends, most of them didn't believe him.
Ajithan has been working as a clerk at the Parassinikadavu Muthappan Temple for the last 35 years. After his first win in 2011, Ajithan has been regularly buying lottery tickets. He carefully chooses tickets which bear numbers that give him good vibes.
Savitha is Ajithan's wife. His son Athul is a mechanical engineer in Saudi Arabia and daughter Anjana is a B Tech student.