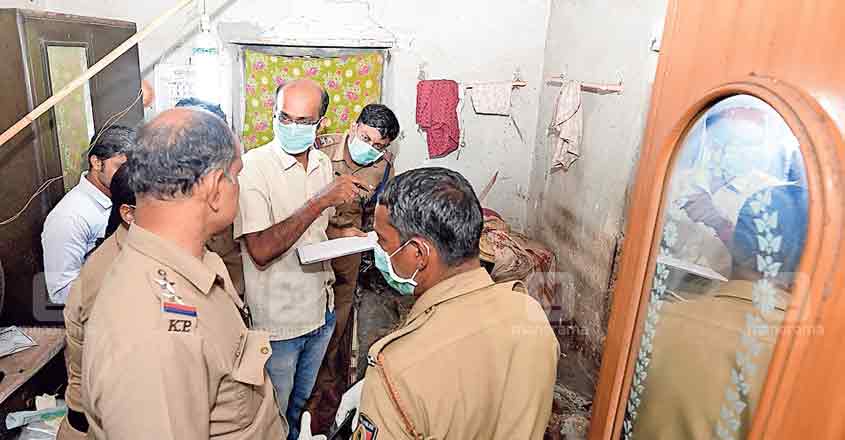 Kannur: In a shocking incident, rescuers who reached a house that had collapsed after a tree fell over it found the decaying body of an elderly woman and her sister keeping watch over it. The deceased was Roopa, a 66-year-old who lived at Kuyyattil House near Korjan UP School at Kakkad. Her body was several days old.
Roopa's sister Prafulla, 55, who was beside the body, was admitted to the District Hospital.
The incident was reported around 7 pm on Friday. The Fire and Rescue Services received a call alerting it about a tree that uprooted and fell over a house in strong winds. The Fire and Rescue officials were told that two elderly women were trapped inside the house.
Rescuers who entered the house found the days'-old body of the woman and her sister. They informed the police. According to police officers, Prafulla was apparently a psychiatric patient.
Meanwhile, neighbours said that the two women were rarely seen outside the house. "The gate of the house would always be closed and nobody was allowed inside," said the local people.
According to councillor E Beena, Roopa had been admitted to District Hospital for age-related ailments eight months ago. "However, Prafulla created a ruckus there and discharged Roopa. Both of them then came home," she added. M V Sahadevan, another councillor, was also aware of these developments.
Roopa's body was later shifted to Pariyaram Medical College Hospital for further examination.