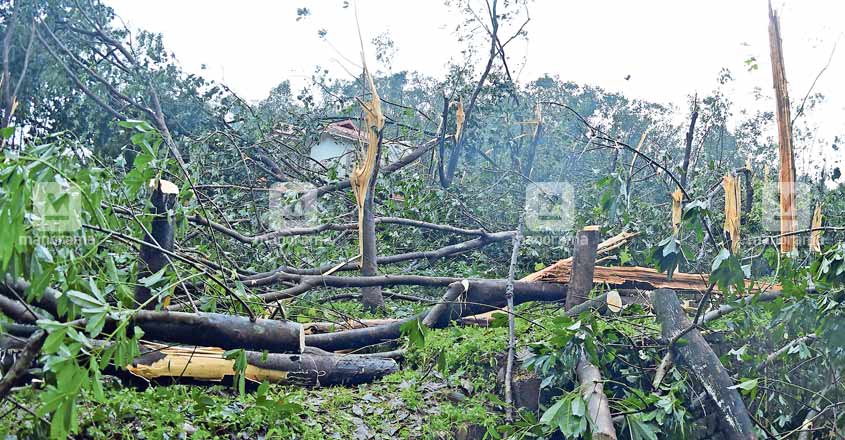 Kanichar (Peravur): People in Kanichar village and surroundings in Kerala's Kannur district are in a daze after a twister flattened hundreds of trees and poles in a matter of moments. It all happened in a flash after they heard a huge rumble and saw a sudden fog enveloping the area on Saturday morning.
Thousands of rubber trees, hundreds of coconuts, palms and plantains were brought down by the freak wind. Hundreds of shops were hit by in the fiery wind that lasted almost a minute at 9 am.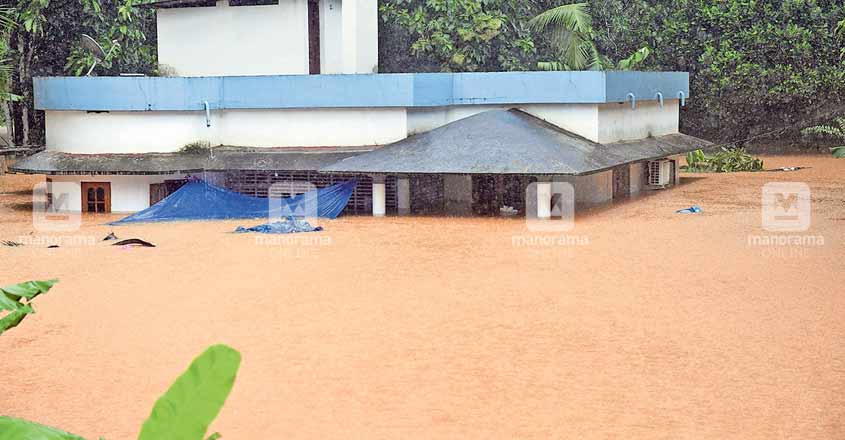 Many houses in the two-kilometre stretch between Chandamamkunnu and Nananipoyil as well as Dr Palpu Memorial UP School and Subramanyaswami Temple were hit. Roofs of shops and houses were blown away.
Landslide too
Meanwhile, the eastern hilly area of Kannur district witnessed a landslide. It occurred near Chappamala, Nelliyodi, in Kottiyur panchayat at about midnight in the intervening night of Saturday and Sunday.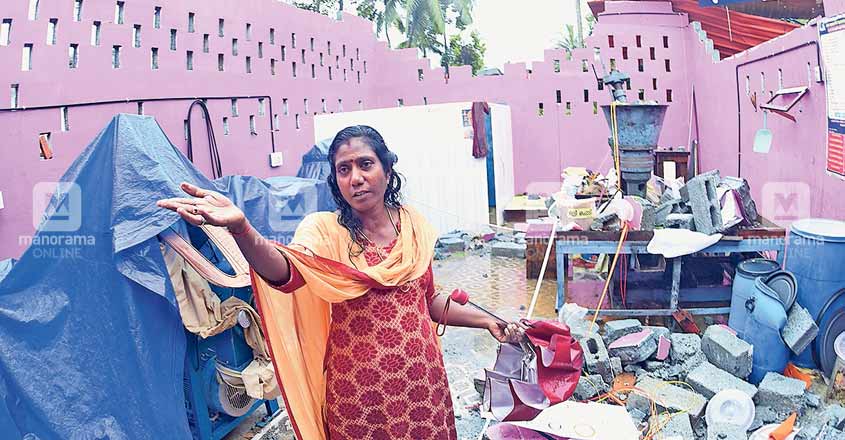 Traffic was disrupted as rocks and mud that went down the Karingara stream reached Kottiyur town. The wall of St Sebastian's church was smashed. Water flooded shops in the town.
Landslide had hit the same areas as last year. About 20 families stuck at Chappamala were rescued by the fire force.
A protective wall built at Adakkathodu collapsed again. It was repaired after the last year's floods. Rapid currents in Cheenkanni River brought it down the other day.