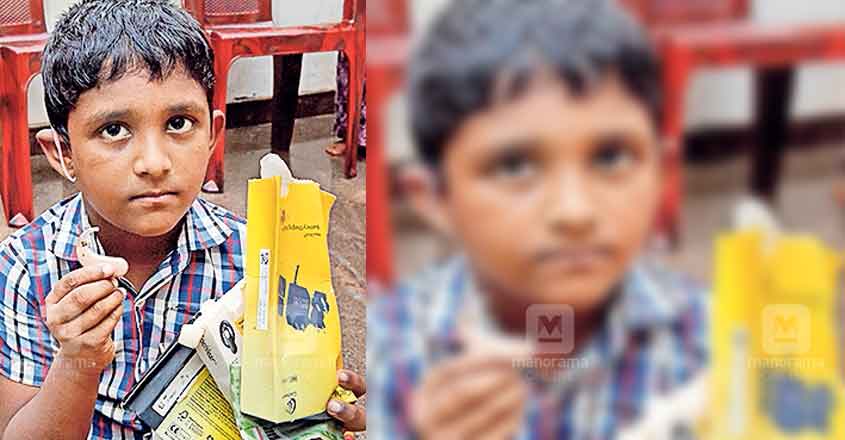 Irikkur: Natural catastrophes invariably result in loss of life and property. Damages could be of minor or immense value, but some losses can never be replaced. However, a family here in Kerala's Kannur district which ekes out a living by running a roadside tea shop would be relieved if they receive help to buy an expensive hearing aid one of its youngest members lost in the latest flood fury.
After flood waters receded and they returned to their home, what child Aadi searched first was his hearing aid. He had forgotten to take the device when he left the house along with his father, mother and eight-day-old brother when floodwater entered their home.
Luckily, the speech processor was on his ear. But he lost the battery, the charger, the dry box that is used for drying the device and the hearing aid for the left ear. Since Aadi was born deaf, he had undergone a cochlear implant surgery.
Now, his parents will need at least Rs 1 lakh to buy all these equipment. His father used to run a tea shop on the roadside at Nayikkali. But the surging waters have left nothing standing.
The family was caught unawares at 5 am when floodwater entered their home and reached the height of bed. They were rescued in a boat but in the commotion, they forgot to take Aadi's hearing aid. Now, they will need financial help to buy a hearing aid for Aadi.
Please contact Biju on 09747705904 to help Adi to buy a new hearing aid.