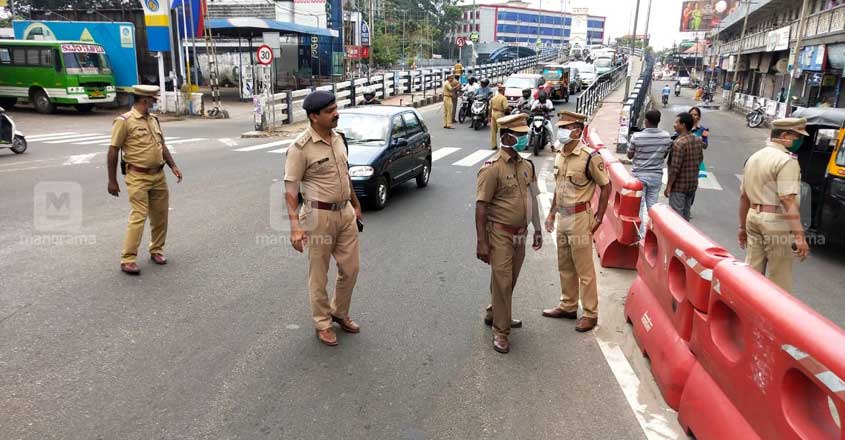 Kannur: The police allegedly stopped a vehicle ferrying a pregnant woman to the hospital in Kannur. A Mayyil native and her family have alleged that the cops also verbally abused them during a vehicle inspection amid the COVID-19 lockdown.
The family said that they were taking the nine-month pregnant woman to a private hospital at Chala in Kannur after she complained of uneasiness on Saturday morning. As the woman's husband worked abroad, her sister and brother-in-law accompanied her to the hospital.
However, the Chakkarakkal police stopped the vehicle when it reached Valiyannur.
The family alleged that though they told the police that the pregnant woman was being urgently taken to the hospital, the cops refused to listen. The cops reportedly asked them why more people were going with the patient to the hospital, and that no other travellers were allowed apart from the driver.
The family pointed out that it was imperative that another woman accompanied the pregnant woman, who was in a critical condition. However, the family claimed that the police threatened and verbally abused them.
The cops reportedly argued with them for long and even hit the vehicle with the baton. The pregnant woman was further distressed on witnessing the police action.
The family was finally allowed to proceed.
The family have decided to file a complaint with the district police chief.
"We ventured out as we had no other option. Let the police carry out inspection. But they should not frighten people like this," the family said.
However, the Chakkarakkal police said that only routine vehicle inspection was carried out. And that the cops only enquired why there were more than one passenger in the car.
The cops claimed that the person needlessly got into an argument with them without informing them about the pregnant woman.
The police said that they allowed the vehicle to pass through after they came to know about the pregnant woman in the car.