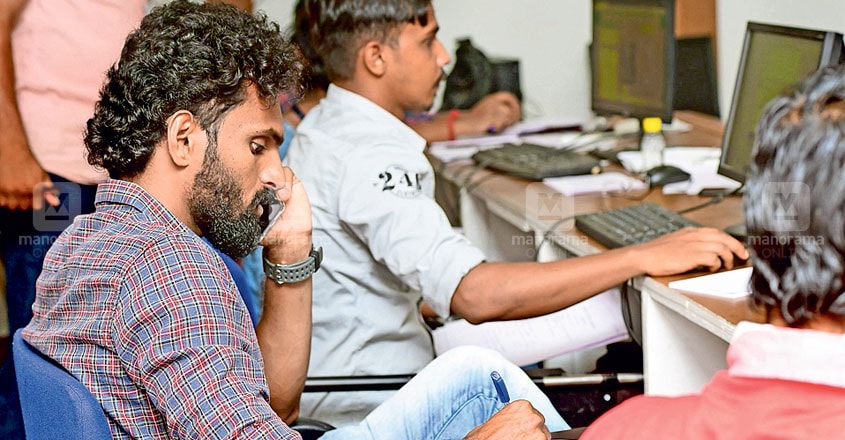 Kannur: Footballer C K Vineeth is doing his bit as Kerala battles the COVID-19.
Vineeth worked as a volunteer at a call centre, which was started at the district panchayat to ensure the delivery of essential items to those who have been stuck indoors during the COVID-19 lockdown.
Most people, who called at the call centre, were unaware that a star footballer was taking note of their requirements at the other end. As soon as the call is picked up, people start reading out their list of essential items.
"Everyone should contribute in whatever way they can during such times. Will return to volunteer at the call centre again if needed," Vineeth added.
The call centre service, which was started at the district panchayat, is being extended to other panchayats. Vineeth also inaugurated the call centre at the Peringome Vayakkara panchayat as part of this.
District panchayat president K V Sumesh said that as they were receiving calls from various parts of the district, it was decided to extend the service to the other panchayats as well.
The list of essential items is noted down at the call centre. Volunteers would go to the shops with these lists and buy the items on credit. After getting the bill amount, the cash would be paid back at the shops.
There are no delivery charges. Though essential items are disbursed in minimal amounts, some people even call for chocolates.