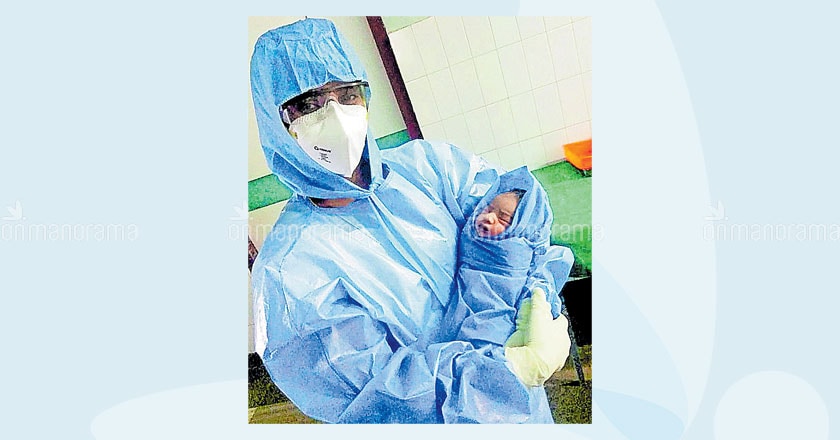 Kannur: A Kerala woman gave birth to a baby boy on Saturday, two days after recovering from COVID-19. The woman from Kumbala in Kasaragod delivered the baby at the Pariyaram Government Medical College Hospital in Kannur district.
The woman contracted the illness from her husband, who recently returned from the gulf. The viral infection was confirmed on March 20. Both of them underwent treatment and recovered fully.
Though she was discharged, the woman opted to continue at the hospital as her due date was approaching.
The woman delivered the baby boy through a c-section on Saturday in a highly-secured operation theatre. The baby weighed 3kg.
The doctors said that the health condition of both the mother and the baby was satisfactory. They have been put under observation.
Gynaecology department chief Dr S Ajith, anaesthesia chief Dr Charles, and paediatrics department chief Dr Mohammed led the surgery.
This is the first instance of a COVID-19-infected woman giving birth in the state and third such instance in the country, medical college principal Dr N Roy and superintendent Dr K Sudeep said.