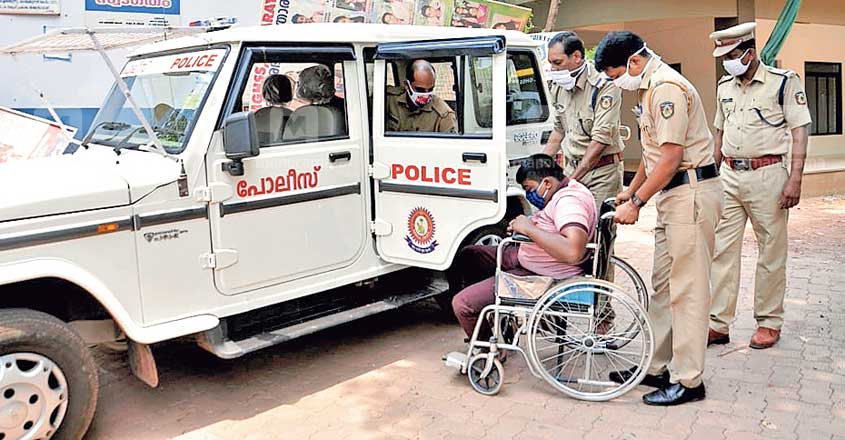 Pinarayi: The Kerala Police have come forward to help a differently-abled student to reach his exam centre for the SSLC exam.
Arshad, a class X student of the AKGM Higher Secondary School at Pinarayi in Kannur, was taken to his exam centre in a wheel chair by his mother Jameela the other day. Pushing her son's wheel-chair, the mother walked for one-km to ensure that Arshad did not miss out on the exam. Malayala Manorama had reported this heart-rending incident.
After taking notice of the news report, SI P C Vinod Kumar, ASI M Vinodan, civil police officer K Rajesh and A Saleem went to Arshad's house. They took Arshad in the police jeep to the school. After the exam, the cops took him back home in the jeep.
The police also assured the family that they will continue to take Arshad to school in the coming days.
Before the COVID-19 lockdown was imposed, Arshad went to school in an autorickshaw with another student.
Jameela did not opt for the auto ride due to COVID-19 fears. They reside at Laksham Veedu Colony.